bicycle lanes
Eyes on the Street: Culver City Expo Bike Path Gap
1:37 PM PDT on June 14, 2021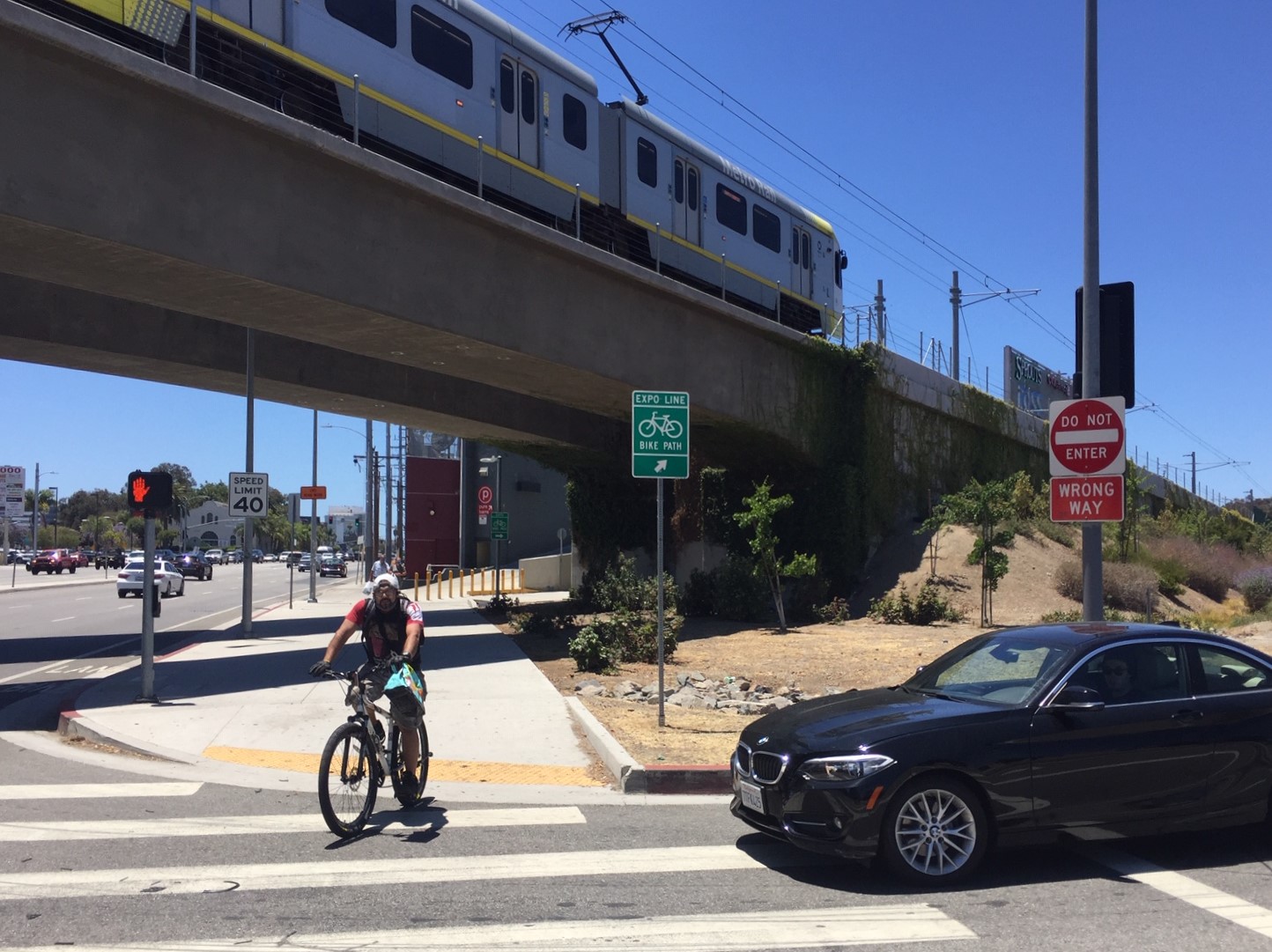 Streetsblog got a chance to ride the Expo bike path through Culver City recently. As construction is winding down on the Ivy Station transit-oriented development immediately north of the E Line Culver City Station, it is becoming more apparent how the Expo bikeway connects (or mostly doesn't) through the station area.
The Expo Line bikeway parallels the Metro E Line for 12 miles - from USC to Santa Monica. East of La Cienega Boulevard, the Expo bikeway is five miles of on-street bike lanes. West of La Cienega, the path is seven miles of off-street bike/walk path, except for two short gaps.
The city of L.A. has plans to complete the path through the Northvale gap in Cheviot Hills.
And then there's a gap at the Culver City station.

This gap is mostly in Culver City, but it is partially in the city of Los Angeles. The Culver/L.A. boundary runs through the middle of Ivy Station; Venice Boulevard is all in the city of Los Angeles.
Culver City has generally been a leader in planning for walking, bicycling, transit, and open streets - including pioneering worthwhile new facilities during COVID. There are worthwhile bicycling connections in this area near downtown Culver City, including the Expo bike path connection with the Ballona Creek bike path. The negotiations between Metro's Expo Construction Authority and Culver City were contentious in regards to teeing up the development that would become Ivy Station.
Unfortunately, Culver City's treatment of the Expo bike path leaves something to be desired.
The path ends, and instead of cyclists having a fairly direct route through the ~0.3-mile gap, they are expected to ride ~0.5-mile on heavily trafficked city streets.
The bike path itself is an "8 to 80" facility - great for all ages of riders, including families and the elderly. The dogleg detour through Culver City is unprotected, mostly bike lanes. The lanes go along (and make detoured cyclists cross) four- and six-lane streets. Cyclists are expected to make right and left turns from lanes shared with cars.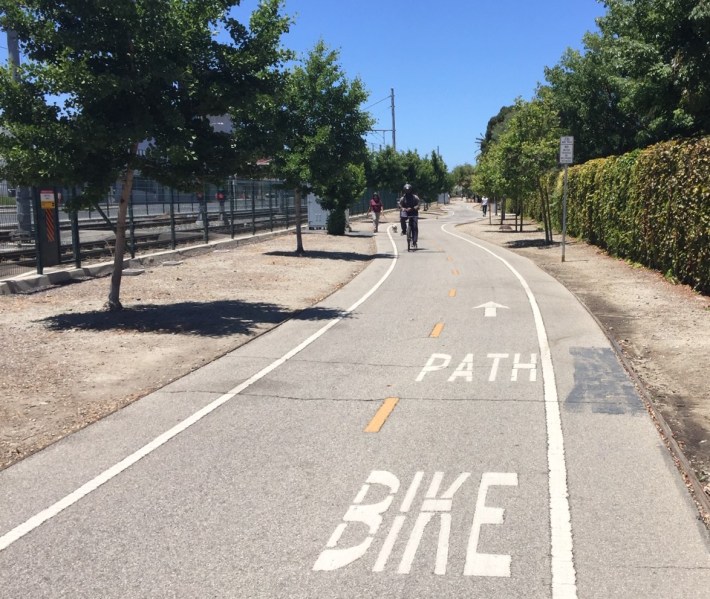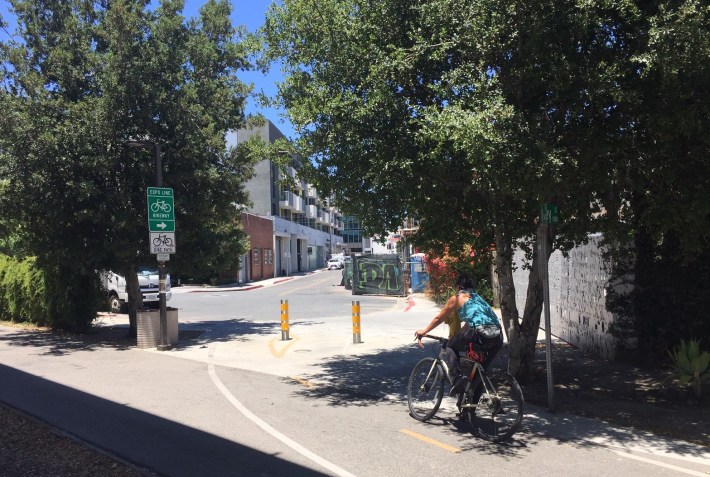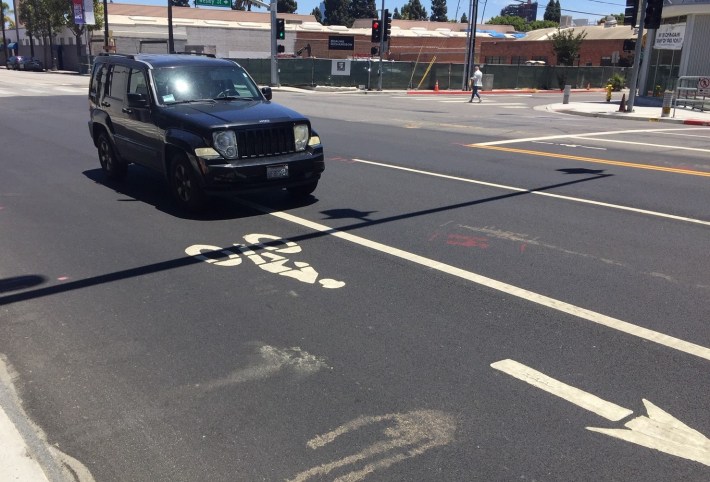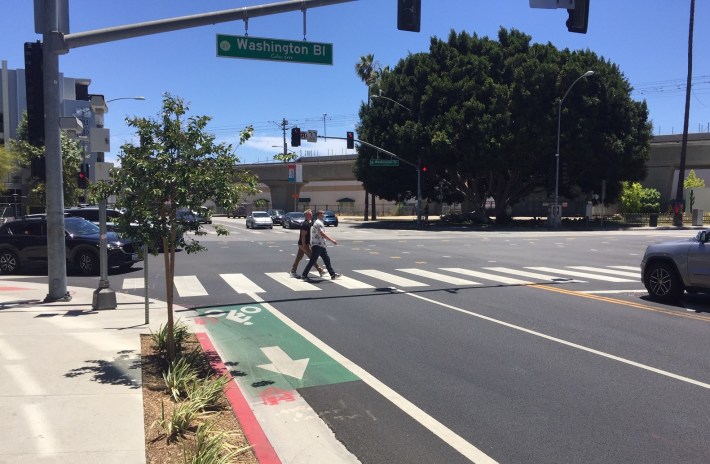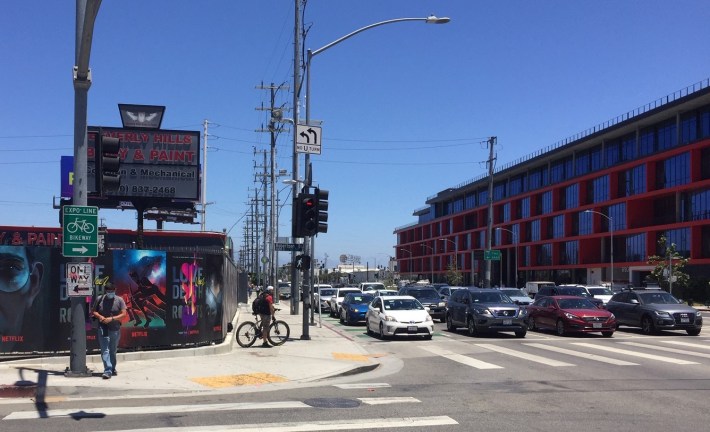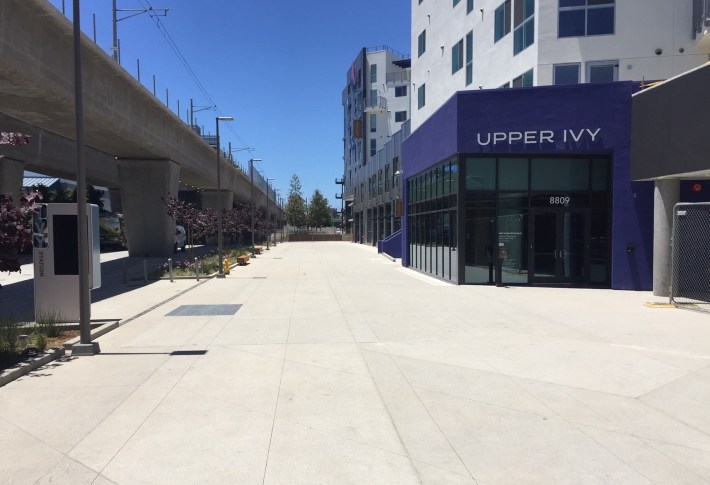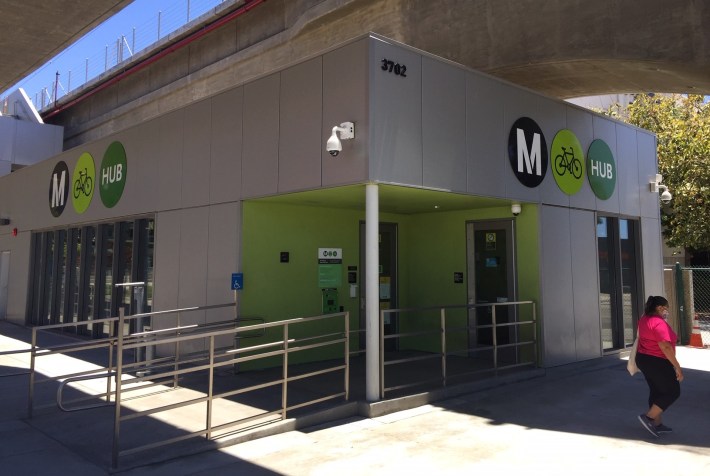 What is sad is that, even in these spaces - at a light rail station, in the middle of a 7-mile bike path - Culver City and the City of L.A. are prioritizing drivers.
At this point it feels like most of the damage is already done - and set in concrete. Some engineer who probably never rides a bike signed off on these plans a long time ago.
There are ways to make this poorly-thought-out gap dogleg area better. I'll weigh in with some recommendations, big and small, to make the Culver City station area safer and more conducive for cycling.
For both Culver City and L.A.:
For Culver City: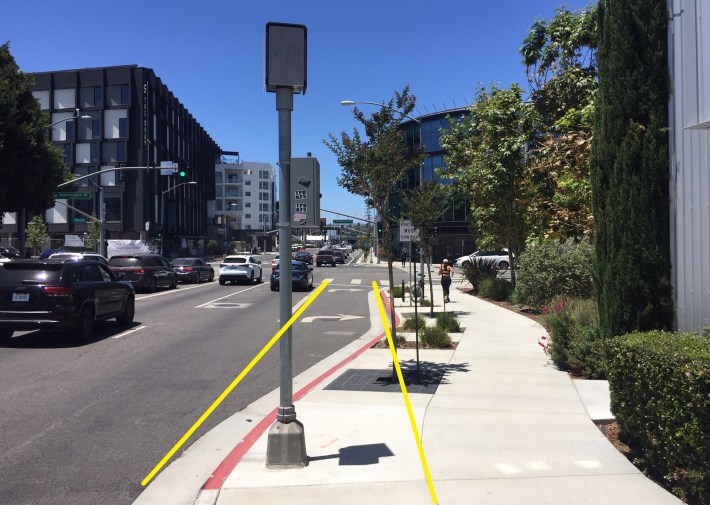 Assuming that the indirect dogleg remains in place (it shouldn't), then both cities could: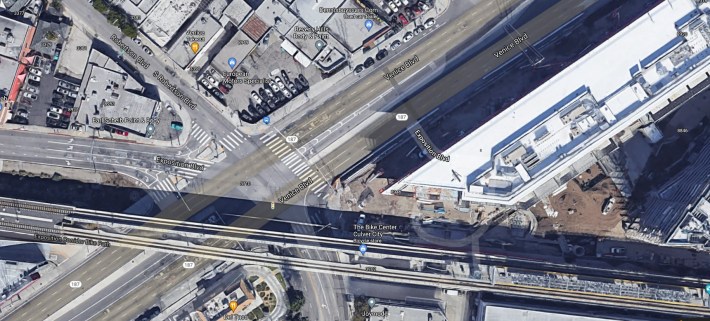 For the city of Los Angeles:
Stay in touch
Sign up for our free newsletter