E Line (Expo Line)
Winning Arguments with Your Family: Don't Fall for the Traffic Trap
12:47 PM PST on November 24, 2015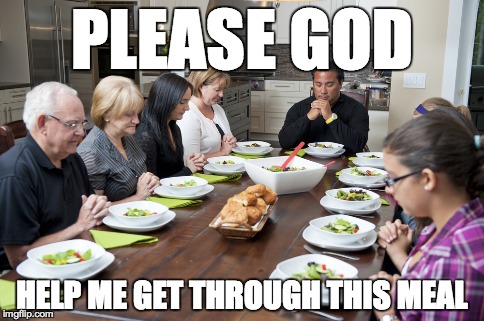 Last week, the Los Angeles Times published a disastrously titled piece entitled "L.A. Expo Line hasn't reduced congestion as promised, a study finds." The article is based on a study by the University of Southern California that used traffic monitors to gauge how many cars are driving on the freeway and arterial streets parallel to the Expo Line between Culver City and Downtown Los Angeles.
The central premise of both the article and the report it is based on is that government agencies should not base their arguments in favor of transit investment on the impact such investment will have on car traffic. I couldn't agree more; Streetsblog has published articles and opinion pieces on the same theme.
However, the Times article has framed the debate on Expo's effectiveness on the impact the line has on car traffic and that's how the other media have covered the coverage. From mainstream outlets such as KPCC to conservative media columnists such as the Santa Monica Daily Press' Bill Bauer; the coverage of the study has been reduced to: Expo Line hasn't reduced car congestion.
Perhaps realizing its error, or perhaps just to create conflict, the Times tried to correct its error the next day with an opinion piece entitled, "The Expo Line hasn't reduced traffic, so what?" In this piece, writer Kerry Cavanagh pretty much writes about the many benefits of investing in transit and the many dividends that Expo is paying.
Here at Streetsblog, we've run an irregular series helping our readers prepare for arguments soon to be had with relatives over the dinner table during holiday feasting. Without further ado, here are some of my thoughts on how to prepare for "transit doesn't reduce congestion."
Concede the unwinnable points: Building a rail line won't make traffic disappear. Nobody is arguing it will.
Concede the unwinnable points: Yes, the Measure R campaign really did try to say the measure would relieve congestion. "The 'R' is for relief," Move L.A.'s Denny Zane used to argue back in 2008 when pushing the tax was Zane's main goal. Also, the campaign's tagline was actually, "Yes on Measure R, the Roadmap for Traffic Relief."
Don't own other people's messaging: Yes, the pro-Measure R campaign focused on traffic relief, but that doesn't mean that was what you were telling people. In fact, feel free to use this line verbatim: "Just because the Measure R campaign talked about traffic relief doesn't mean that transit isn't a good investmen--or that is what I believe. In fact, that awesome alternative media website I just donated $100 dollars to actually called the Measure R campaign 'less than inspiring' back in 2008 just before the election." (Donate today!)
Tell your story: Cavanagh's piece above is great, but arguments based on statistics are not going to win the day. Instead of just arguing the facts (although keep them in the back of your mind just in case) focus on how transit investments have improved your life and the lives of tens of thousands of Angelenos. After all, if all those people sitting in congestion wanted a faster commute to and from Downtown Los Angeles, they could always join us on the train.
If all else fails, fall back on math: Just ask how worse would traffic be if those 30,000 commuters getting on the train all got into single-passenger vehicles instead.
Stay in touch
Sign up for our free newsletter