As the race to replace Jane Harman at the Congressional Representative for California's 36th District enters its last week, we received the third response to our candidates survey.  Katherine Pilot is an independent candidate from Hermosa Beach.  Pilot is running as a "regular person" and contrasts her campaign with the more "professional politician" candidates such as Secretary of State Debra Bowen, L.A. City Council Woman Janice Hahn, and Redondo Beach Mayor Mike Gin.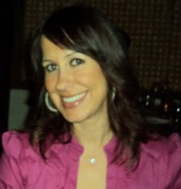 As you read through Piltot's answers, you'll note that one of her core beliefs is that government needs to cut spending to balance the budget, not invest in infrastructure be it transit or otherwise.
1.     Describe your daily commute.
During the weekdays, my commute involves Pacific Coast Highway, Artesia Blvd., the 405, the 110, and the bridges from San Pedro into Long Beach, where my office is located.  It usually takes me 35-45 minutes in the morning to get there and 45 minutes to one hour in the evening to return home.  I work the typical Monday-Friday work week for a shipping company that conducts business in the Ports of Long Beach and Los Angeles.   By default, I am well versed regarding truck traffic in the area, and the overnight hours the terminals provide for container pick-up and return help alleviate the traffic during conventional hours which I am thankful for.  I frequently use the green-belt in Hermosa Beach and Manhattan Beach for a run or walk with my dog.
On the weekends, I tend to park my car and either walk or ride a bicycle to get around Redondo Beach, Hermosa Beach and Manhattan Beach.  With gas prices on the rise, not driving during the weekend does help, but not driving cannot be the answer for everyone all the time.
2.     What role do you think the federal government plays in providing funds for "active transportation" projects, i.e. projects that will improve safety and access for bicyclists and pedestrians?  How about projects that would improve access to transit stations and bus stops?
The federal government can have important role in active transportation projects.  Unfortunately, we are at a time right now where we cannot look to the taxpayer in order to create additional funding.  Currently, I am in full support of maintaining the current infrastructure for the well-being and safety of our commuters, pedestrians, and bicyclists.  Hopefully in the near future we can plan on larger transportation projects that currently are too expensive to facilitate.
3.     What is your overall understanding on the most urgent transportation needs in your district? And how will you address them?
I find that the streets and freeways being so crowded to be a large issue.  As someone who does commute, I see that people in LA love their cars, allowing drivers to accomplish many tasks in one trip.  Not just go to work, but also the gym, the grocery store, and any other errand in a single trip without waiting for, what is, an inefficient transit system  in the 36th District.
To incentivize mass transit and improve routes and scheduling is one solution, but it is one that I cannot ask the taxpayers to additionally fund at this time.
4.     If you could change one thing about transportation in the 36th Congressional District with a wave of a magic wand, what would it be?
I want to really focus on what is something that can actually happen, a reasonable idea… timing the traffic lights that run on Pacific Coast Highway, Sepulveda, and Lincoln through the entire district.  Traffic light synchronization is a real solution.
5.     What is America Fast Forward?  Do you support the concept of America Fast Forward and what would you do to make it a reality?
I question whether America Fast Forward actually works for a district like ours in a state like California.  We have a very interesting, and beautiful topography, and we also have highly active earthquake faults.  We need to be sure that we can safely apply different aspects of mass transit in this area.  I will re-iterate that right now, we are at a time where we need to not commit to additional spending when we do not have funding, and I will not put the burden of additional funding on the tax payer right now.
Specific Projects:
6.     What is your stand on Green line South Bay extension (to Torrance)? Will you pledge support to help win Federal funding/loans for construction?
I want to be sure expansion is cost effective before money is put in place.  As it currently stands, the MTA does not pay for itself.  We cannot afford to put projects in place that go un-used as it is wasteful spending of our taxpayers' hard-earned funds.  A far-reaching, independent, survey of residents and workers in the area regarding their commuter habits and potential usage would have to be done prior to any funds being requested.
7.     Do you support the extension of the Westside Subway all the way to Santa Monica?  Would you support more federal funding for that project?
For the extension of this route, I want to make sure that if it is built, it will be used, and it better pay for itself.  I currently cannot support federal funding for this as I will not ask taxpayers to contribute more of their paychecks to things we may want, but cannot afford.
8.     What is your stand on LAX expansion?
Making LAX more modern is really important, but I cannot agree to allow for a significant increase of planes, cars, and people.  I am against the creation of additional runways close to existing homes and increasing the amount of residents subjected to the noise of being under a flight path.
9.     Recently, Metro (aka Los Angeles County MTA) cut 305,000 hours of bus service.  What will you do to ensure that federal funding goes not only to capital projects, such as #1, but also to increase bus and rail service frequency?
Unfortunately there are not a whole lot of things we can afford to pay for with existing federal tax dollars.  I am supportive of maintaining current infrastructure.  MTA is a business; bus service was reduced because of a lack of funding.  If the MTA could support itself, then it would have the ability to expand again.
Stay in touch
Sign up for our free newsletter