Streetsblog USA
Half of Americans Will Get Vision Zero Plans in New Federal Grant
3:30 PM PST on February 3, 2023
More than half of the U.S. population will live in cities or counties with a Safe Streets action plan in place, thanks to a wave of new funding from Washington — but advocates say it will take sustained community pressure (plus a lot more money) to ensure those plans are realized.
On Wednesday, the U.S. Department of Transportation announced the first-ever recipients of the new "Safe Streets and Roads For All" grant program, which will provide $5 billion across five years to help U.S. communities end traffic violence their roads.
The first $800 million will be distributed to a staggering 510 communities across America, with the vast majority of them (473) receiving grants to create or augment their local "action plans" to reduce or eliminate car crash deaths. Only 37 grantees received money to actually build the life-saving infrastructure for which action plans typically call, but those projects tended towards the large and transformative, and will receive 60 percent of the total funding.
Moreover, 80 percent of the implementation dollars will explicitly benefit bicyclists, and a whopping 90 percent benefit walkers.
Street safety advocates applauded the news, even as they acknowledged that the program makes up less than 1 percent of the funding authorized under the Infrastructure Investment and Jobs act, and far more needs to be done to stem the rising tide of national road deaths. Car crash fatalities reached a 16-year high in 2021, and pedestrians, bicyclists and people of color experienced a disproportionate share of the violence.
"This amount of money isn't going to be enough to change everything, but this is an encouraging start — and hopefully, will highlight a different way of doing things and really make the case for a Safe System approach," said Leah Shahum, founder and director of the Vision Zero network.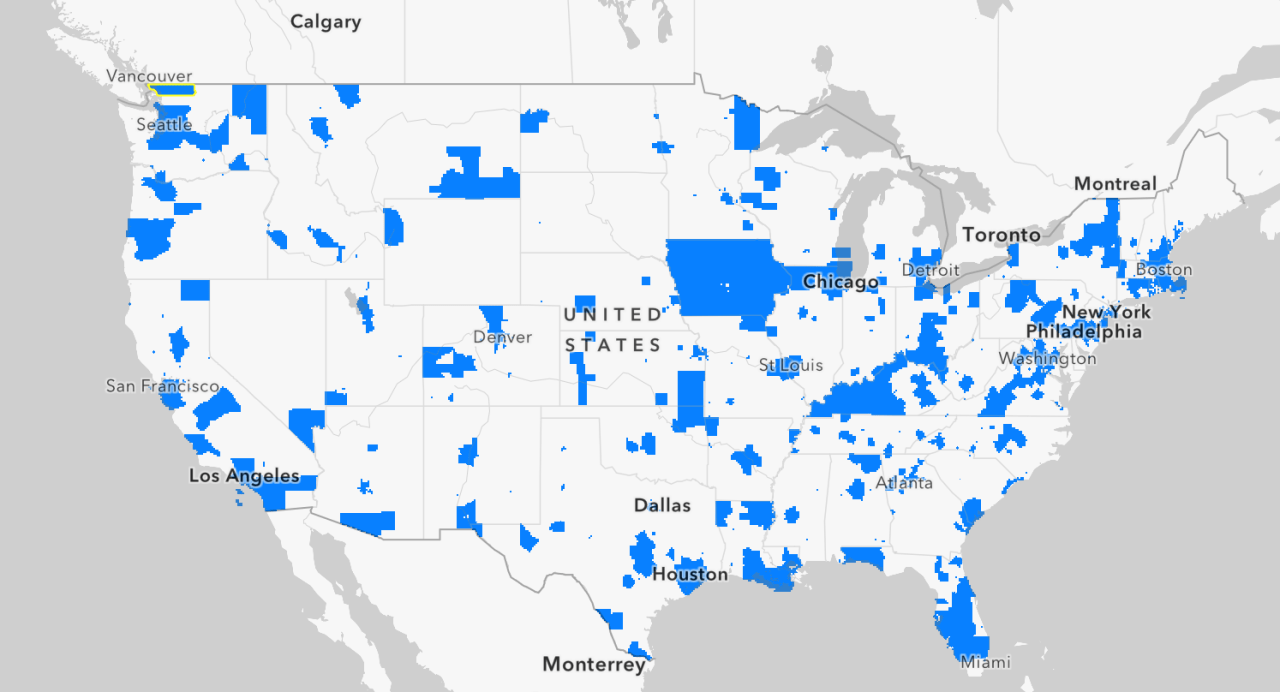 Shahum is particularly encouraged by the sheer number of U.S. communities that received funding to develop new safety strategies, many of which are explicitly called Vision Zero plans in reference to the famous Swedish safety model that aims to achieve zero traffic fatalities through systemic interventions. An alarming number of U.S. cities have been slow to embrace the model, or else have struggled to find the resources to comprehensively analyze where their car crashes most often happen — never mind actually taking steps to slow drivers down to safe speeds with hard infrastructure.
"I think we're seeing a shift more broadly," Shahum said. "People aren't as afraid as they used to be to talk about slowing cars down; 'slow' isn't a bad word anymore. We tended to say, 'Yes, we want safety, but we also want to solve congestion and move things as fast as possible at the same time.' But we can't."
Even the best-laid plans, though, don't always lead to real safety results — and Shahum fears that when push comes to shove, some communities may not be willing to make the bold decisions necessary to turn every road project into a safety project, as Secretary Buttigieg urged elected leaders to do at the recent U.S. Conference of Mayors.
"Vision Zero is not just a sexy new program name you can slap on your existing work," Shahum added. "We're talking about fundamental change, and we must be willing to slow down and prioritize people's movement above the speed that cars travel. Is there a potential for [grant recipients] to just talk the talk and not walk the walk? Yeah, that's a certainly a risk. … I think everybody has a role to play in keeping the pressure on and ensuring that there's accountability."
Moreover, Shahum points out that even the most dedicated Vision Zero cities may still face challenges from state departments of transportation and metropolitan planning organization that don't share their point of view, as well as from the National Highway Traffic Safety Administration itself, which she says has been "asleep at the wheel" on regulating the large, heavy vehicles that experts say are accelerating America's pedestrian death crisis, even after the roads they drive on have been redesigned for safety.
Still, she and her fellow advocates are cautiously optimistic that the new program will make a difference — if only by providing a blueprint for future initiatives.
"The unconscionably high and widely inequitable traffic death toll demands a new approach to how we plan, fund, and build transportation infrastructure in the U.S.," said Corinne Kisner, Executive Director of NACTO, in a release. "Safe Streets and Roads for All provides a model for how to align transportation investments to the safety, equity, and climate crises on our roads. By making walking, biking, and taking transit safer for the millions of Americans who do so every day, we can make the U.S. healthier, more prosperous, and resilient."
Here are some of the notable implementation grants that received funding this year: 
$20 million for a slate of pedestrian improvements across Tampa, plus another $19 million across the Hillsborough county at large
$30 million to transform a key section that connects the south side of Atlanta with its downtown, adding bike lanes, configuring roads, and more
$30 million to improve two major streets in underserved communities in Philadelphia
$28.7 million to improve crossings and intersections along the Bissonnet Corridor in Houston
$27.2 million to augment the urban trail network in Providence
$25.6 million for a "vast array of safety treatments to address pedestrian collisions" in Seattle
$24.8 million to address traffic violence along Detroit's High Injury Network
$22.8 million for a citywide lighting study, roundabouts, and much more in Austin
$21.4 million to redesign the notoriously dangerous Delancey Street in New York City
$20 million for a redesign project in Portland, Ore., which the city is calling "a model for humanizing arterial streets"
$17.6 million for a range of safe streets projects in the low-income Western Addition neighborhood of San Francisco (Editor's note: learn about the rest of California's grants at Streetsblog Cal)
$15 million in walking and biking improvements in Springfield, Mass.
$9 million in Complete Streets projects throughout the city of Boston
$9 million to rehabilitate pedestrian facilities along La Brea Avenue in Los Angeles
Stay in touch
Sign up for our free newsletter