affordable housing
People's Plan Helps Shape South and Southeast L.A. Community Plans
10:48 AM PST on November 22, 2017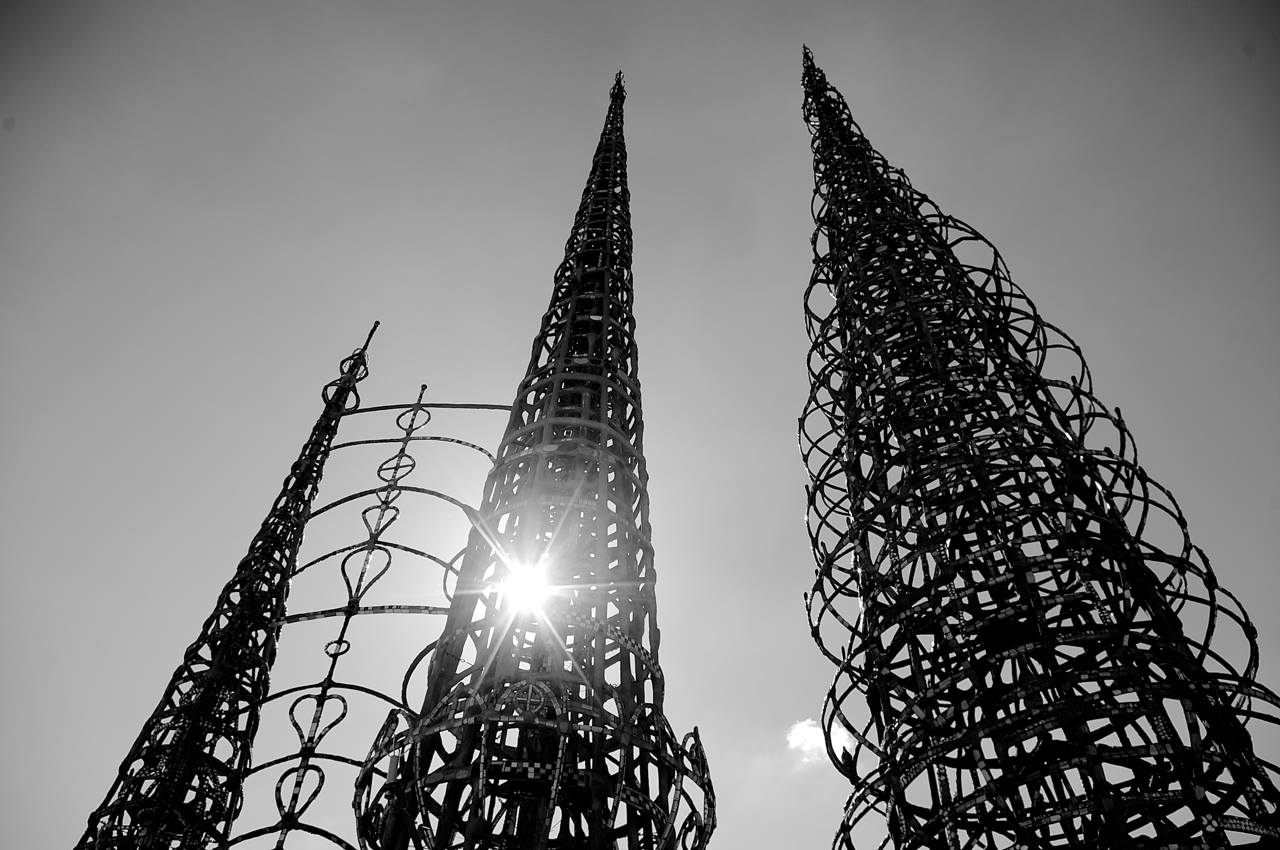 The members of the UNIDAD coalition were appreciative of the extent to which City Planning had worked so diligently to incorporate so much of the spirit of their People's Plan proposals into the official community plans for South and Southeast L.A., Joe Donlin of Strategic Actions for a Just Economy (SAJE) said to the Planning and Land Use Management (PLUM) committee Tuesday.
The development of the People's Plan - the product of thousands of hours of community organizing and engagement around residents' vision for the future of South and Southeast L.A. and the policies needed to achieve it - had paralleled and informed the community plan process as it unfolded over the last ten years. So much so that approximately 75 percent of what was contained in UNIDAD's People's Plan was reflected in the final drafts of the official community plans.
Still, it was the inclusion of those last remaining details - the specific protections that would guard against evictions and displacement, encourage inclusive growth, and enhance the health and well-being of existing lower-income residents - that mattered, said Donlin.
He was responding to planner Conni Pallini-Tipton, who, after hearing speaker after speaker stand up to ask for the incorporation of specific recommendations, tried to reassure stakeholders that they had indeed been heard.

Planners had done their best to incorporate key concepts like protections for small businesses, protections against predatory lending or oil drilling, and the minimization of demolitions and condo conversions, Pallini-Tipton declared. Where concepts couldn't be incorporated into the plans, she said, they were integrated into policies and related programs. Still other recommendations, like reserving smaller reduced-rent spaces for community-serving businesses in new developments, the expansion of local hire to be more inclusive of disadvantaged community members, or investment in job training, fell outside of the purview of land use, she said. Planners could reach out to the departments that had more capacity to engage those sorts of issues, if so authorized by the council, she suggested. But that authorization had neither been sought nor granted.
The members of the community who had stood to speak recognized the city had indeed been very responsive to them, often thanking planners in their remarks. But they remained resolute that specific recommendations - such as caps on demolitions and condo conversions (to limit Ellis Act abuses) or maintaining a Floor-Area Ratio at 1.5 along key commercial and transit corridors (not to limit density but to encourage developers to take advantage of incentives to build more affordable units and offer more community-serving uses; simply upzoning, it was argued, canceled out those incentives) - were needed if the spirit of the People's Plan were to materialize in actual practice. Only by ensuring economic benefits would accrue to those struggling to maintain a foothold in the community and giving residents some recourse against displacement, they believed, would the existing community be able to weather the changes already underway.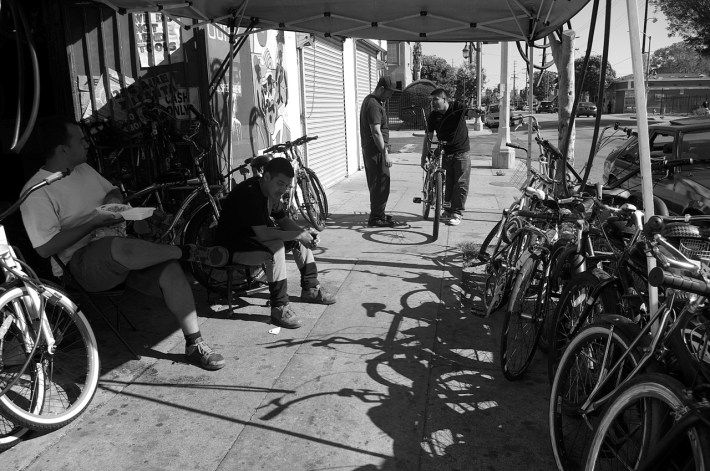 That gap between the way we think about land use and what is needed to make designated land uses actually work for residents of disenfranchised neighborhoods is where so many of Los Angeles' most pressing challenges currently lie.
This became apparent during the debates around Measure S, where stakeholders within communities like South L.A. found themselves lined up against each other - each recognizing that the current system guiding development was fundamentally flawed, but differing on the extent to which the proposed ballot measure would actually remedy the root ills.
The updates to the South and Southeast community plans, said Doug Smith of Public Counsel during public comment, were a step in the right direction to addressing some of those flaws. But more needed to be done.
In a renter-dominated area of the city where the majority of residents are rent-burdened, where homelessness jumped significantly in just the past year (45 percent in Council District 8), and where overcrowding and substandard housing is a reality for too many, especially those in Historic South Central (the most overcrowded neighborhood in the country), the stakes are high and they are urgent.
Two of the residents that stood to speak Tuesday said they had just received notices that they would need to vacate their apartments by February. Neighbors speaking on behalf of small business owners who couldn't leave work spoke of the role small markets played in the community and how the lack of proper leases and stable, controlled rents made it even more difficult for the businesses to adjust to and grow with the changing community. Others spoke of the stress of seeing families and friends around them being displaced or of watching buildings turn over and wondering when they were going to be next.
Where am I, my husband, and my four children supposed to go? asked resident Rosalina Hernandez in Spanish. We barely get by on our salaries now.
With rising rents all around them, displacement from South Central could mean displacement from Los Angeles altogether.
For its part, the PLUM committee declined to incorporate the remaining specific recommendations from the People's Plan, making it likely that the City Council will do the same Wednesday.
Acknowledging the disappointment of the coalition members, Eighth District Councilmember Marqueece Harris-Dawson said that his own golden rule of organizing had always been that if he had gotten 100 percent of what he had asked for, he hadn't asked for enough.
It was tough to come up with a perfect plan when the areas the plans covered were so vast and the challenges so varied, he continued. And with the economic crash coming in the middle of the process, impacting both staffing capabilities within city planning and squeezing the budgets and capacities of the coalition participants, he said, the commitment of the coalition members and the faith-based community (some of South L.A.'s longest-standing, largest, and most invested landowners) to get them to the finish line needed to be applauded.
The plans went before the full City Council for a final vote and were approved Wednesday, November 23.* For more on the People's Plan, please visit the website of the UNIDAD coalition. Specific recommendations can be found here. Find all documents related to the South and Southeast L.A. community plans here and here.
*story updated November 27 to acknowledge approval of plans
Sahra is Communities Editor for Streetsblog L.A., covering the intersection of mobility with race, class, history, representation, policing, housing, health, culture, community, and access to the public space in Boyle Heights and South Central Los Angeles.
Stay in touch
Sign up for our free newsletter