Beverly Hills
Opinion: The Autonomous Future of Public Transportation
6:16 PM PDT on June 30, 2016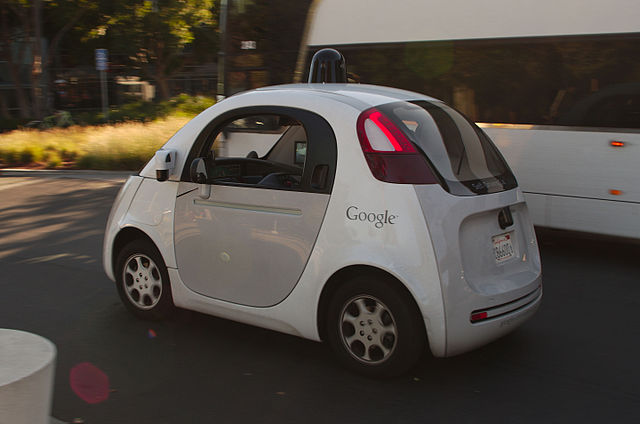 Applications within public transportation for driverless vehicle technology should be much more than an afterthought. Yet public transit agencies seem to be slow to recognize the potential of autonomous vehicles (AVs) which could literally revolutionize how we think about and use public transportation.
Fortunately, cities around the U.S. are starting to understand the technology's potential. At this week's U.S. Conference of Mayors, the assembled mayors from around the country unanimously adopted a resolution I authored to support the integration of AV technology within public transportation. Transit agencies please take note.
At the beginning of last year I proposed for Beverly Hills to work towards developing a Municipal Autonomous Shuttle System (with the nifty acronym MASS), which the city would own and operate, to address our local transit needs. This April our Council unanimously approved a resolution to move forward, and we are now actively pursuing development of our own AV-based local transportation system. The hyper-local solutions which could work in our city would also have much broader applications in a variety of diverse communities throughout the nation.
Public transportation is generally a second-class form of transportation in the L.A. region. You don't use it unless you have to, and if you have to, you have to go to great pains to adapt to the system. We propose turning that paradigm on its head and developing a system which adapts to the needs of the commuter. Our aim is to develop a first-choice system of public transportation.
Among various applications within public transportation, autonomous vehicle technology could provide an ideal solution to the "first and last mile challenge," increasing usage of new and pre-existing rail trunk lines and making public transportation a more effective and convenient option for many residents.
A municipal autonomous shuttle system would provide on-demand, point-to-point service for commuters throughout the city or any defined local area. It would take cars of the streets and in so doing would a) reduce traffic and b) save lives. But just as importantly it would increase mobility and serve the function which transit agencies, with their multi-billion dollar budgets, are actually supposed to fulfill.
A MASS system would also allow almost seamless connectivity to existing rail lines, while making public transportation a particularly attractive option for relatively short, local trips. While investment in our road infrastructure has been heavily criticized by certain transit advocates who would prefer for funding to be spent on fixed (and expensive) rail lines, the ability of an autonomous vehicle shuttle system to take full advantage of our road system in providing increased mobility means that road upgrades have been – perhaps unwittingly – one of the best transportation investments we could ever have made.
Why Beverly Hills?
Not only do we want to continue to be on the cutting edge when it comes to applications of technology within municipal government (our own municipal fiber-to-premises project is scheduled to roll out later this year, providing municipal high-speed connectivity to all of our businesses and residents), but we have our own "first and last mile challenge," which our countywide transit agency has indicated no interest in helping us solve. 
Beverly Hills is scheduled to get its first subway station within the next 10 years. Unlike numerous other rail stations throughout the Los Angeles area, there are no park-and-ride facilities planned for any of the Beverly Hills stations – or any other station along the new Purple Line Extension, for that matter. Of course, that makes it very difficult for our residents to actually use this multi-billion dollar infrastructure investment.
One would think that the local transit agency, Metro, would understand that access to the shiny new subway station would be important in fulfilling its utilitarian purpose. Unfortunately, sometimes one gets the impression that building shiny new rail lines and raising taxes, rather than mobility itself, is the agency's main objective.
It should, therefore, be hardly surprising to anyone who is familiar with L.A. County's Metro that a sales tax increase and extension which will likely be placed before the County's voters this November. The sales tax measure would raise $130 billion over 50 years includes little or no money for public transportation based on new and evolving technologies like autonomous vehicles.
This singular lack of vision is likely not unique to L.A. County's public transportation agency. And yet a focus on new technologies and their capacities to increase mobility could ultimately create the paradigm shift which would make public transportation the logical choice for a vast majority of commuters, not just those who can't afford a car.
And so our own vision for our MASS system goes well beyond solving our own "first/last mile challenge" in connection with the Purple Line station. If we can get commuters from Beverly Hills – or anywhere for that matter -- who are not dependent upon it to actively choose public transportation, then this will represent nothing short of the democratization of public transportation.
Other technologies could be layered on to a fleet of municipal autonomous shuttles for additional public benefits. For example, cameras and automatic license plate readers mounted on MASS could help increase local security, while MASS-mounted road sensors could transmit information to our public works department so that paving defects could quickly be repaired.
The potential for AV technology within public transportation is simply too big to ignore, and not just in serving the core function of increasing mobility. As we in Beverly Hills continue to develop policy and best practices to pave the proverbial way for MASS transit, we are excited that other cities are interested in joining us – as evidenced by this week's unanimous vote at the U.S. Conference of Mayors -- in bringing that vision one step closer to a more multi-modal reality.
John A. Mirisch is the Mayor of the city of Beverly Hills.
Stay in touch
Sign up for our free newsletter