affordable housing
Editorial: Four Ways To Encourage Transit-Friendly Affordable Housing
1:39 PM PST on December 10, 2014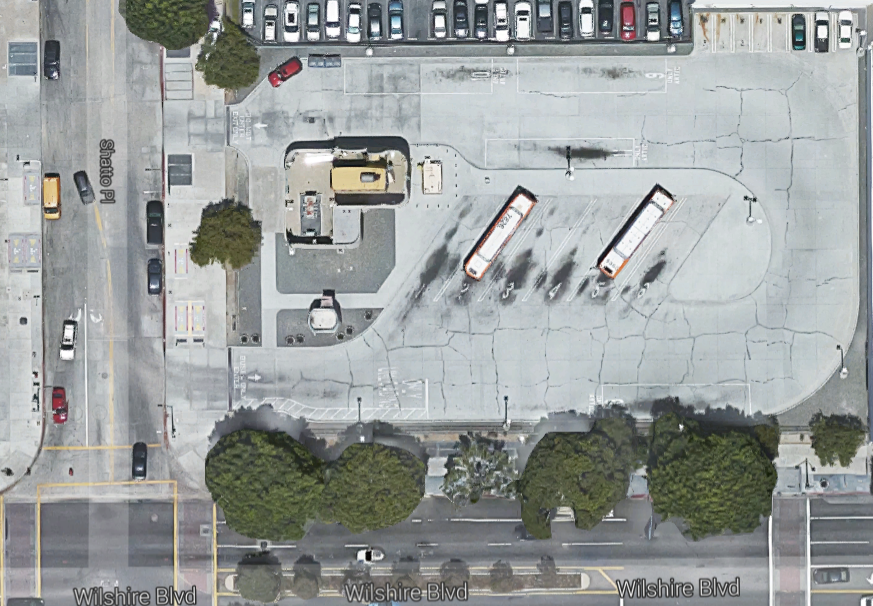 I've been thinking about Los Angeles Mayor Eric Garcetti's recent motion to help Metro partner on joint development of affordable housing near stations. Also, Garcetti-ally L.A. City Councilmember Mitch O'Farrell expressed support for reducing parking requirements in new affordable housing developments along transit corridors, to "help lower construction costs and therefore rents."
A new report this week, joins previous reports with similar findings: Los Angeles is one of least affordable places to live in the U.S., second only to Honolulu.
So, I figure it is time to offer some of my sage advice.
I don't know that Garcetti, O'Farrell, Metro, or city departments need my advice, but I'll go ahead and offer four suggestions on how Southern California can foster transit-oriented affordable housing. None of these are easy. They would involve different governmental agencies operating on different timelines. But perhaps a number of these measures could combine over time to overcome some of our systemic biases for sprawl and against infill transit-oriented development (TOD) and make a dent in L.A.'s affordable housing shortage.
1. Additional Metro Joint Development Sites
Garcetti's motion [PDF] to the Metro Board of Directors encourages housing at Metro owned-sites on the five new rail lines under construction. These are good places for affordable housing, but there are a lot more joint development sites among Metro's holdings. It is possible that some projects that I am not aware of could already be underway at some of these sites. Here are three categories of additional Metro site that come to my mind:
Existing stations: Just in my Koreatown neighborhood, I'd like to see joint development of affordable housing on top of the Vermont/Beverly and Vermont/Santa Monica Blvd/LACC Red Line stations. These aren't big vacant lots (like some of Metro's Boyle Heights vacant lots, currently in early development stages) so housing would likely be directly over the station portal, similar to Hollywood/Western Red Line Station.
Existing transit parking lots: I think that there are fairly low-hanging fruit opportunities for development at the stations that are at the end-of-line until further extensions open: Sierra Madre Villa Gold Line station and Culver City Expo Line Station. I know Metro tried and failed to jointly develop the San Fernando Valley Red Line parking lots, in part due to excessive replacement parking requirements. It's going to take some creative architect/developer to balance some needs for parking at these sites (in the short run.) They're not going to go from 100 percent parking to 100 percent housing overnight, but they should remain under consideration for future joint development, ideally, mixed-use affordable housing with retail.
Existing Metro bus parking areas: It bugs me that, on prime mid-city real estate on Wilshire Boulevard at Shatto Place, immediately east of the busy Vermont/Wilshire Red Line station TOD, Metro has a large bus layover surface parking lot that appears 95 percent empty 95 percent of the time. It looks as though Metro employees park cars there, too. Yes, Metro needs bus parking in this area and I expect that bus parking inside a building isn't easy; it's going to need high ceilings, large turning radii, etc., but it is not rocket science. The Wilshire surface lot could be jointly developed as affordable housing on top of Metro bus parking, hopefully with walkable, maybe retail, frontage on Wilshire. There's another similar bus parking site at 6th Street and Oxford, just around the corner from the Wilshire/Western Purple Line station.
2. Separate "Un-Bundle" Parking from Housing
Right now, when someone rents or buys housing in Southern California, the price automatically includes a couple of parking spaces. Whether you use them or not. For homebuyers, this can mean $20,000-$30,000+ per parking space. This parking is "bundled" with the cost of the housing. Cities can un-bundle the parking, with individuals and families renting/purchasing only as many parking spaces as they actually use. Un-bundling is L.A. City policy in some areas, mainly the recently-approved Cornfield-Arroyo Seco "CASP" plan area north of downtown L.A. Un-bundled parking is a staple in adaptive re-use projects downtown, too. If you live in a building that doesn't have parking, and you need parking, then you rent parking space nearby.
I confess that I don't know exactly what the next steps should be to greater un-bundling around transit. Though it is needed, it is not clear to me exactly how un-bundling will work outside downtown L.A. I couldn't find any new development examples in the CASP. I seem to remember that un-bundling wasn't legal except where legally permitted... all this to say that logistically, un-bundling is going to need a little work. Perhaps cities (say Los Angeles, Pasadena, Culver City, others ?) would draw a walkable (say half-mile) radius around Metro stations and mandate (or otherwise incentivize) un-bundling for all new developments there.
3. Minimize Parking Requirements for Affordable Housing
There's a tricky balancing act with parking requirements and affordable housing. Current density bonus laws allow developers to essentially avoid some excessive suburban requirements in exchange for building affordable housing. I think it is a nutty system, but this is where we are right now. If we shift to saner parking requirements (say, zero parking required within a half-mile of a Metro station) then we remove some leverage for affordable housing, potentially encouraging luxury housing (albeit with relatively little parking.)
My guess is that cities (again, say Los Angeles, Pasadena, Culver City) could do a fairly straightforward, simple ordinance that allows developments to trade reduced parking for affordable housing. Something like this: developments within a half-mile of rail station, automatically get a 10 percent parking reduction by right, then, 10 percent additional parking reduction for every 5 percent affordable units (and un-bundle it all, of course.) So, say there is a 100-unit transit-adjacent housing project. If 20 units are affordable, then the parking requirements would be cut in half.
4. End Road Widening
Pasadena already did this, but Los Angeles is still widening streets when we build new transit stations and new housing. This takes away land that could be developed as affordable housing. See my earlier editorial for ten reasons that L.A.'s 2014 Mobility Plan should end the fiscally-irresponsible practice of road-widening.
Those are four ways that could help make transit-oriented housing more affordable and plentiful.
Apologies that some of these aren't fully-fleshed out - hopefully SBLA commenters can help with that. There's a lot more to do. I didn't get around to ways that we might ensure preserving existing affordable housing, and how we can look to develop affordable housing next to high-quality bus service, too.
Are there better ways that the mayor and others can foster affordable transit-oriented housing? Let us know in the comments below.
Stay in touch
Sign up for our free newsletter