Streetsie
And the Winners Are
6:19 PM PST on January 3, 2014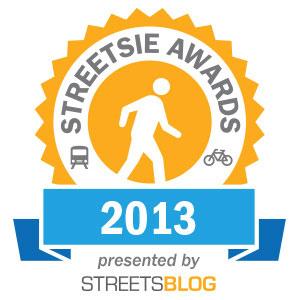 Usually we do Streetsies a little differently than we did this year. The rigors of the two job searches and restructuring Santa Monica Next ate up more time than I thought so we narrowed down to just awarding Streetsies to the four people who made the biggest impacts in 2013.
The reader's vote, a vote of our Board of Directors and my vote each held equal weight in determining the overall winners. Without further adieu, here are the winners.
Politician of the Year: Pam O'Connor (Your vote, 2nd, Board Vote 1st, My Vote 3rd)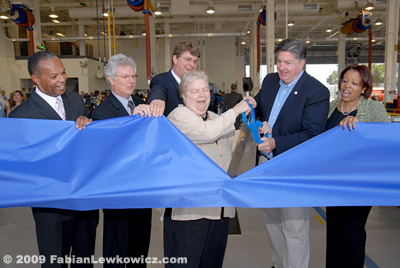 Santa Monica Mayor Pam O'Connor seems to be everywhere, advocating for transportation sustainability, livable cities, and complete streets policies.
She has served on the Santa Monica City Council for 20 years, the Metro Board of Directors for 13 years, and the Chair of the Expo Line Construction Authority. She served as President of the Southern California Association of Governments, leading the unanimous adoption of the region's Sustainable Communities Strategy, a regional framework for transportation and land use sustainability.  She's also on the board of ICLEI (Local Governments for Sustainability), a non-profit group looking to provide technical expertise and services to local governments looking to lead the transition to more sustainable places.
What's truly remarkable about Pam is that none of these elected or appointed positions are full-time, as is the case with L.A. City Councilmembers.  Pam serves in her free time from her primary job as a historical preservation consultant.
Pam describes herself as "car-light" as we have 
proof 
that she's an active Streetsblog L.A. reader and follows our social media. - Juan Matute
Civil Servant of the Year: Paul Backstrom (Your vote: 2nd, Board vote: 1st, My vote: 1st)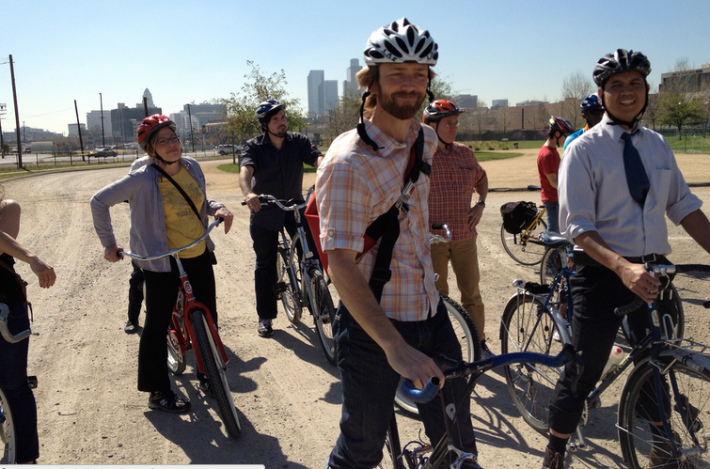 A couple of years ago, I was talking to Tony Arranaga, then the communications director for Bill Rosendahl, about Streetsies. Without prompting, he enthusiastically endorsed Paul Backstrom, the transportation deputy for the Transportation Committee Chair, as symbolic of everything we look for in a Streetsie winner. Backstrom didn't win that year, but after twice finishing second in our balloting it was past time to give Backstrom his due.
While Mike Bonin, who is now Backstrom's boss in City Hall, is an avowed transportation wonk, he is aided by a top notch staff helping with transportation and planning issues with Backstrom at forefront. When advocates need help advancing issues, fighting back bad legislation, or just need advice on how to proceed; Paul Backstrom is one of our first calls.
Even as I'm working on this paragraph, I have an email waiting in my box from him. I'd bet dollars to doughnuts its a tip about a cool project that's coming to the Transportation Committee.
(Update: It was.)
Advocate of the Year: Jessica Meaney (Your vote: 2nd, Board vote: 1st, My vote: 1st)
There are a lot of people that work tirelessly in Los Angeles to make the city a safer and more attractive place to live. A handful of us are lucky enough to have jobs that pay us to fight the good fight. Others spend countless hours of their free time going to public meetings, volunteering their free time, knocking on doors and doing everything that needs to be done to change the culture and infrastructure of the city.
And then there are those rare few that are so totally devoted that they are both professional and volunteer advocates. One of the most prominent in that group is Jessica Meaney.
As the local director for the Safe Routes to Schools National Partnership, Meaney has assembled a powerful coalition to advance pedestrian and bicycle issues in Los Angeles and beyond. Realizing that it's not enough just to be right, and not just enough to be mobilized; Meaney has done both storming public meetings with an army of local advocates and a mountain of statistics and information.
And more often than not, she wins. And not just because you would have to be crazy to vote against making it easier and safer for kids to walk to school.
Then at night (or in the middle of the day as in the picture above), Meaney works as one of the Steering Committee for Los Angeles Walks, the all-volunteer organization that focuses as a laser beam on pedestrian issues. On a shoestring budget, L.A. Walks programs Walktober, WalkLAvia and an awesome event where people dress as super heroes and help people across the street.
Journalist of the Year: Alissa Walker (Your Vote: 1st, Board Vote: 1st, My Vote: 2nd)
Alissa Walker is a fine journalist. She's written at Los Angeles Magazine, the LA Weekly, Dwell, Fast Company, GOOD, T Magazine, and the Los Angeles Times, and appeared on KCRW public radio showDnA: Design and Architecture. Currently, She is the urbanism editor at Gizmodo.
She writes about design, architecture, cities, transportation and walking. She's a great writer. We all enjoy her work.
But what separates Walker from many journalists is that in addition to her professional work, in her free time she's become a sort of defender of the new Los Angeles and not the car-culture obsessed city of yesteryear. It's hard work, but somebody has to do it.
From Gelato Baby to Walker in L.A., Alissa loves Los Angeles, loves the city it's becoming, and has helped move the city in the right direction through her writing and publishing. We're big fans of her work, no matter where it appears, and always look forward to where her work is going to pop up next.
As anyone that follows me on social media knows, with Laura leading the popular vote at 4:20 pm, 40 minutes before voting ended, I wrote her Streetsie Award announcement. While Alissa rallied to pull out the win, anyone who's a Laura fan can see that draft here.
Stay in touch
Sign up for our free newsletter