Parking
Wait 'Til Next Year: Parking Reform Bill Pulled from Assembly Committee
12:14 PM PDT on July 5, 2012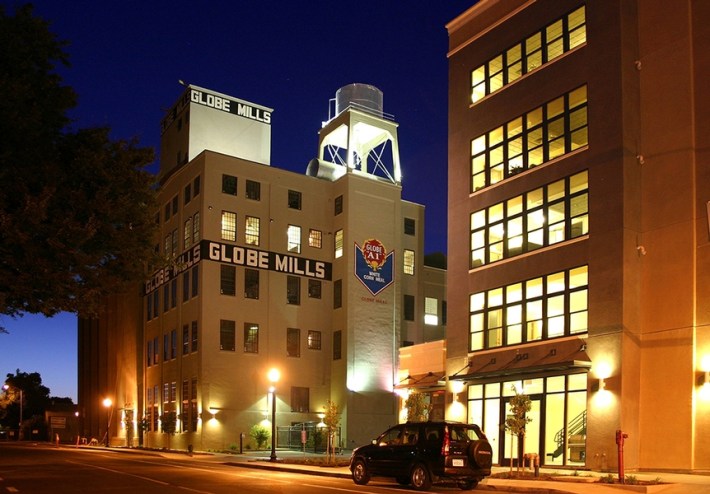 With the clock ticking, a state bill that would have banned parking minimums near transit nodes in certain circumstances was pulled from the July 3 California Senate Governance and Finance Committee agenda, shooting down major statewide parking reform efforts for at least another year. A.B. 904, a bill which waspraised by parking policy guru and UCLA professor Donald Shoup, appears to be dead in the water, but opponents vow to re-introduce a similar proposal next year.
Leading the charge for A.B. 904 was Mott Smith, a developer based in Los Angeles who sits on the California Infill Builder's Association Board of Directors. "I've heard from countless cities that they want to fix their 60-year-old parking requirements, but they don't have the money, the staff or the political will to take this on by themselves," said Smith. "Next year's version of AB 904 will give them tools to grow much more sustainably and affordably, without creating an onerous State mandate." Berkeley Assemblywoman Nancy Skinner, who introduced A.B. 904, is likely to sponsor a new proposal.
The legislation would stop municipalities from imposing parking minimums on new development of more than one space per unit or 1,000 square feet of retail within a half-mile of a transit node without meeting one of four exemptions.  The legislation wouldn't impact parking meter rates, require the removal of any parking space, or even limit the amount of spaces that could be developed.
However, opponents claimed those were all possibilities in their mis-information campaign against the A.B. 904, led by the League of California Cities. The campaign's tactics were at times laughable: Smith remembers a flyer distributed against A.B. 710, a similar bill a similar bill proposed last year, showing a clown car and bemoaning the lack of car parking for the planned Farmer's Field Stadium.  Of course, because the bill doesn't limit the developer with parking maximums, the image had about as much to do with A.B. 710 as a picture of aliens destroying a parking garage.  Still, the campaign was effective.
At a roundtable discussion hosted by the American Institute of Architects Los Angeles Chapter last week, one developer opposed to the legislation waxed poetic about mammoth parking structures needed at many of the areas premier housing projects.  Again, because A.B. 904 doesn't create parking maximums, he would have been free to build as many of these garages as his heart desired.  Later, a City Councilman explained why Culver City opposed the legislation noting that the city imposed higher parking minimums on a Transit Oriented Development planned for its Expo Line Station.  "We don't want to lose our development," he pleaded.  Of course, one of the exemptions from A.B. 904 allowed for areas that included parking as part of a larger T.O.D. plan. Even if A.B. 904 became law, Culver City was safe.
However, what got A.B. 904, which passed the Assembly unanimously in January, was hampered by process.  The legislation was on a fast track in the Senate, making it a target for accusations of special treatment by the League of California Cities.  The charge seems to have stuck.  Advocates are readying for a year-long fight next year.
The sagaof A.B. 904 shows just how difficult achieving even modest parking reform can be.  Ever since UCLA Urban Planning Professor and Parking Rock Star Donald Shoup first demonstrated how a glut of parking, both on and off street, chokes communities; advocates have battled for sensible parking policies.  But despite decades of progress on other issues, getting rid of parking minimums remains a dicey proposal.
AB 904 supporters included affordable housing advocates: the California Housing Consortium, the Nonprofit Housing Association of Northern California, the San Diego Housing Federation and other, cities: Berkeley, Davis and San Bernardino, transit groups: TransForm and Move L.A., and environmental organizations: the Natural Resources Defense Council, the Sierra Club and the U.S. Green Building Council.  Joining the League of California Cities in opposition was the American Planning Association.
Stay in touch
Sign up for our free newsletter