Santa Monica
For Santa Monica to Remain a Place of Opportunity for New Residents, Changes Needed to Housing Policies
12:18 PM PDT on April 13, 2012
Santa Monica has done a lot of things right over the years, such as reinvesting in the public realm, supporting education, improving pedestrian accessibility, funding the Big Blue Bus, and being ahead of the curve regionally on bike facilities. However success is not without its own challenges. While many cities saw real estate prices plummet since  the 2008 US housing market crash, Santa Monica has largely retained high home prices because it is such a desirable place to live.  The downside of this trend is that multifamily residential rents are also climbing.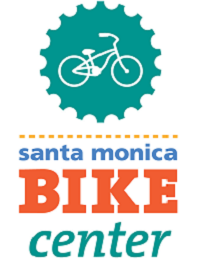 Overall, Santa Monica's residents are becoming older and more affluent. Adults 25-44 are a shrinking population while the middle aged population grows, resulting in a nearly 3 year increase to the median age in the city between 1990 and 2010. The median household income has, in inflation adjusted terms, grown more than 12% in the same time period to $68,842.  Meanwhile the L.A. County median household income is $55,476. More statistics on the change in Santa Monica's demographics are chronicled in a recent staff report on housing needs. Be forewarned, the document is a cumbersome PDF document from a scan that is not text searchable (can governments please stop doing that).
I believe this pressure on Santa Monica is partly a result from increasing demand for reasonably walkable neighborhoods. Santa Monica is rated an average of 82/100, "very walkable" on the popular walkability ranking website Walk Score, with downtown areas scoring in the 90's. The city is displayed as a deep green on the temperature map of walkable versus unwalkable neighborhoods in the LA region. Walkable neighborhoods are in short supply regionally and nationally due to overbuilding autocentric sprawl and the under utilization of urban infill potential. Look at the heat maps created by Walk Score, and many of the red zones are exactly the places that lost home values, and the patches of green are hotspots for rising rents and strong home values.
Walkable, bikable, and transit accessible areas are commanding such premiums due in part to a significant cultural, economic and demographic shift in housing preference. For millennials, we are increasingly over car culture, or just plain can't afford the cost of car ownership and rising fuel prices. Home ownership is becoming  unattainable, especially with the strict lending practices following the housing crash, and the significant down-payments required for pricey markets including Santa Monica. Renting is the only viable option for many. For boomers approaching retirement, auto-dependency is beginning to feel more like a liability than the freedom it once represented.
The millennials are the largest generation (about 95 million Americans).  If many millennials, and a substantial number of boomers (about 78 million Americans), both want walkable urbanism at the same time, the situation is a colossal mismatch of housing stock and the housing people now want to live in.
Given these trends, I see two primary ways to maintain affordable living costs in walkable cities and neighborhoods. The first is that the existing walkable and desirable places build up and fill in. This doesn't require some intense "Manhattanization." Mid-rise buildings and better land use along transit corridors can alleviate housing demand with low traffic impacts by dropping legal imperatives to build  around cars with a high number of parking spaces mandated by municipal codes.
The second way to balance affordability and recreate value in declining markets, is for places that are presently automobile centric to begin reforming into coherent neighborhoods with walkable destinations. This change requires legal reform so that walkable neighborhood design is not forbidden as it sadly is in too many suburban and rural communities. This change would create a broader market of walkable places to choose from.
The city of Santa Monica has a number of programs for providing affordable housing options through the use of income restricted and subsidized units for those that qualify, with preferences given to those who already live or work in Santa Monica. However the aforementioned staff report on housing observes that existing affordable housing programs are not keeping up with meeting present needs, especially those with lower incomes.
Further complicating issues are the requirements to be listed as "income restricted.  For example, to move into the income restricted Luxe@Broadway development that just opened at Lincoln Blvd. and Broadway Ave.; I would have to take a pay cut to qualify for a studio apartment that costs almost $300 more per month than my current 1 bedroom market rate apartment a few blocks away.
It shouldn't be a surprise to anyone that Santa Monica housing can't keep pace with demand. Deliberate acts of policy, zoning and protests by existing homeowners since the 70's and 80's have created an environment that suppressed housing development from densifying. Parking requirements add significant cost burdens to major developments, and block the construction of low parking, truly transit oriented development anywhere outside of the downtown core. To build in a truly sustainable or low cost manner on vacant or underutilized sites around the city requires a costly and time consuming process to get a zoning variance, with no guarantee that it will be approved.
Take for example the property under construction now at 28th St. and Pico Boulevard, a site well served by the Big Blue Bus #7 line. It's a 33 unit multifamily 2 and 3 bedroom apartment building with 55 underground parking spaces. It's fairly common for residential buildings to provide more housing spaces for cars than housing units due to zoning codes, but this is also a non-profit development with all units targeted for income restricted low and very income households (pg 12). Defined as 60% and 50% of median area income. So this is a development made up entirely of low income households in a high cost of living city, a demographic more likely to have only one car, or not drive at all. However the building will have enough parking for most residents to have 2 cars parked on site.
With limited resources for providing subsidized or non-profit housing, to build out more parking limits how many total housing units can be built by developers. When we choose to add more parking, it always comes at a cost, it is never free (as Shoupistas know well). In the case of providing affordable housing units, more parking equals less affordable housing units per dollar spent. The Southern California Association of Governments estimates underground parking construction at $25,000 per space with each level down an additional +50% more cost per space. If the goal is to get ahead of the affordable housing needs, than saddling every non-profit development with a lot of parking is going to drag against meeting that goal.
Living in the LA area, and with a tough job market, many people do depend on cars even with low incomes. With some innovative thinking it is possible to maintain access to an extra vehicle without pushing people into the financial liability of ownership.
A partnership with a car sharing service such as the local start up LAX Carshare or the nationally branded Zipcar can allow easy access to a second car for one car households, with far fewer spaces required than individual ownership. For car-free households, easy access to a shared car can be invaluable for infrequent trips when transit just won't do because of a far flung location or need for extra cargo hauling. When it comes to embracing car sharing partnerships, Santa Monica lags far behind progressive West Coast cities such as Portland Oregon and San Francisco.
With pending zoning code updates around the corner, following the passage of the LUCE general plan last year, and sweeping changes in housing migration and demographics still playing out, Santa Monica is at a pivotal moment. If the city applies the same thinking that guided development for the past 20 years into the next 20, Santa Monica could become a place largely for the affluent to live out their remaining years amongst tourists and the last hold outs from an earlier era of strict rent control that is no longer allowed by the supreme court.
Some deep rethinking of the nuts and bolts of housing policy is required if the city is to remain a place of opportunity for new comers, maintain income diversity and have a dynamic economy well into the future.
Stay in touch
Sign up for our free newsletter