Santa Monica
Catching Up With Laura & Russ Of The Path Less Pedaled
10:49 AM PDT on March 23, 2012
(Note:if you want to support Gary's work and our regular coverage of Long Beach, join us at the Library Alehouse this Tuesday. - DN)
Just about anyone with a passing interest in bicycle touring on the West Coast probably has some familiarity with the adventures of Russ Roca and Laura Crawford. For the uninitiated, bike touring often consists of traveling by bike for long distances, while camping and/or bouncing between homestays or hotels overnight. The travels of the former Long Beach residents are documented through their website The Path Less Pedaled, and they have contributed to publications such as Adventure Cycling, Momentum and Bicycle Times.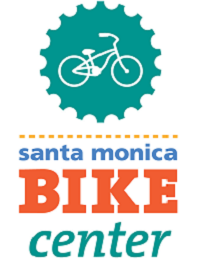 In 2009 Laura and Russ decided to cut the cord on having day jobs, sold off the majority of their belongings, and loaded up their bikes to start an open ended journey with some savings and using their talents to make a little money along the way. They've traveled by bike all across the United States, and more recently they took a tour around New Zealand with Brompton folding bicycles. Their New Zealand trip was video documented for Bicycle Times, who helped sponsor the adventure. The stunning series of videos and blog posts entitled The Kiwi Chronicles was posted to the Bicycle Times website in installments as they made their way around the Country.
After returning to LAX recently from New Zealand, Russ and Laura spent a couple of days hanging out in Santa Monica. While they were here, I had the opportunity to ask them a few questions about their travels, and pick their brains a little on promoting bike tourism in Santa Monica.
GK -- You've traveled by bike across many places in the US, and now New Zealand, so what do you think are the most essential things communities and regions can do to make bicycle tourism more inviting and encouraged?
RR -- One of the most obvious and simple things that costs hardly anything is just advertising "we welcome bikes" or having some sort of simple signage. If you're a motel, allow people who come on bike to park the bikes in the rooms. Sometimes when we start to wheel them in, the hotel is like, "ah ah ah" It's like they don't realize that this is an important part of our trip. Sometimes we'll have fun with them and ask if they let people come in on wheelchairs, and they say "of course."  We ask if they allow strollers in, and they say "of course."  They don't see what the disconnect is.  It's kind of frustrating.
LC -- When you're on a bike you feel like the rest of the world doesn't want you there sometimes because a lot of places you go you're running into a lot of friction. So a sign that says 'cyclists welcome here' or a bike lane into town, anything that shows that we realize bikes will come here and we want them here is good. The smallest little things matter. Just do one small thing and then one small little thing on top of that. Even something as simple as greeting you with a smile when you come into town is great.
GK -- What were some of your favorite things about riding in New Zealand?
LC -- One of my favorite things in New Zealand was the ease with which you can get a bus connection, and if you have a folding bike it can be even easier. It can be  headache with a full size bike, but there are tourist buses all over everywhere and it is easy to hopscotch to the best parts to ride.
RR -- I'd say the Otago Central Rail Trail because it is a great example of using bike tourism to revitalize areas along the way. Some people who were skeptical about cyclists and thought they would tip over their cows or light fields on fire became converts because they saw the positive impact the cyclists were having on the community and local economy.
GK -- What about some things you missed about the U.S.?
RR-- I missed pedestrian rights! That was a big shock. It's not perfect here in the states but in New Zealand cars have the right of way. We were shocked when we saw the sign that peds must give way to cars. You would think in business districts businesses would want pedestrians to be able to cross the street. In one area called Ponsonby, we saw people would scurry out into the center of the street like a mouse and wait until the traffic was done then scurry to the other side. It was appalling. They say lots of people jaywalk in Auckland, but being a pedestrian is so difficult that you just have to go when there is a break in traffic. Sometimes you have to go two or three streets to find a protected crosswalk.
GK -- Santa Monica is already a popular tourist destination, and one where people frequently enjoy riding bikes, especially at the beach. But what do you think Santa Monica could do to build on it's strengths, and perhaps encourage more long distance bike tourists to visit as well.
LC -- If you want long distance tourists to come through you need to have someplace they'll want to stay that doesn't cost 100 dollars per night.
RR -- It has to have a good place to store bikes. All the places in New Zealand were close enough to each other that you could stay in a "backpacker" hostel every night. If you were a touring you could have accommodations without breaking the bank
LC -- The simple thing of saying "Santa Monica loves bike tourists" and just putting it out there. Saying cycle tourists should come to Santa Monica, and here is a safe route through our city if you are coming on the coast route. Here are cycle friendly accommodations and here is where the bike shops are and those types of things.
RR -- They should promote the beach path as an iconic Southern California ride. The city should say this is a perfect day trip for tourists if you only have a couple hours.
GK -- One of my frustrations has always been the poor connections between the beach path and the rest of the city grid, although the new bike plan aims to improve that some.
LC -- Every time we have ever biked here and been on the bike path and then tried to get up into the city, we get to the pier and go 'how did we do this before?' Because there is no obvious way to get from the pier to the street. Put in a ramp or some signs. There is nothing that says hey there's a whole city up there, come up here and spend money.
GK -- What are your thoughts on the new Santa Monica Bike Center facility that provides secure parking Downtown? Could this become an important asset for bike travel?
RR --  Yeah definitely. We wrote a piece in the latest Momentum about discovering cities by bicycle and we mentioned its (SM Bike Center) fleet of rental bikes that aren't just rusty cruisers. They have hybrids, road bikes and mountain bikes. Some maps of different local rides you can do too.
LC -- If you're a self supported tourist and you're coming into the big city the last thing you want to do is explore and worry about your bike and gear getting stolen. Being able to store it there is great whether it is for the afternoon to get groceries or the whole day to eat on the pier and buy souvenirs. Knowing your bike is safe is a good thing.
RR -- There aren't a lot of options like that in big metro areas.
GK -- What is your best advice to someone who might be interested in touring and bike camping, but has been intimidated to go out and try it?
LC -- I would say if you're somebody who is interested in bike touring but has never done it before, remove as many of the barriers as possible. If you're new to bike touring and camping, maybe do the bike tour and stay in a hostel or a hotel. Or do the camping without the bike first. Don't try to do too much. and know what you're looking for. If you don't like riding in high traffic then don't. Try taking the train to San Luis Obispo and riding there. If the idea of having to bike and figure out how to carry things like your camping gear or cooking at a campsite is too much then take cold food or eat at a restaurant. You don't have to be studly and hardcore out of the gate.
RR -- There is a concept that bike touring should look a certain way. You must have four panniers and camp every night. But even if you are just going out and staying at a hotel you're still getting out there. That's a good way to start and it leads to thinking about other trips. A lot of people are stopped by the fear that they don't have the right equipment but we've seen people tour on everything from a penny farthing to a Schwinn Varsity to a fixie. Not having the perfect bike shouldn't prevent you from trying it out.
LC -- There's no wrong way. If you have to shove everything in a duffel and bungee it to the back of a bike to do it, then that's fine.
(If your looking for a little more motivation to get out and explore the world by bike, this little video by Path Less Pedaled, "What Is Bicycle Travel" is a great place to start. Before we wrapped things up, Russ also mentioned a book project on touring with Brompton folding bicycles, and a web series on bicycle touring in Oregon are a few of the upcoming projects they're working on. To catch more of Russ & Laura's adventures, and follow what their up to next, check out The Path Less Pedaled. -- GK)
Stay in touch
Sign up for our free newsletter