speed limits
Distraction and Speed
8:53 AM PDT on April 27, 2011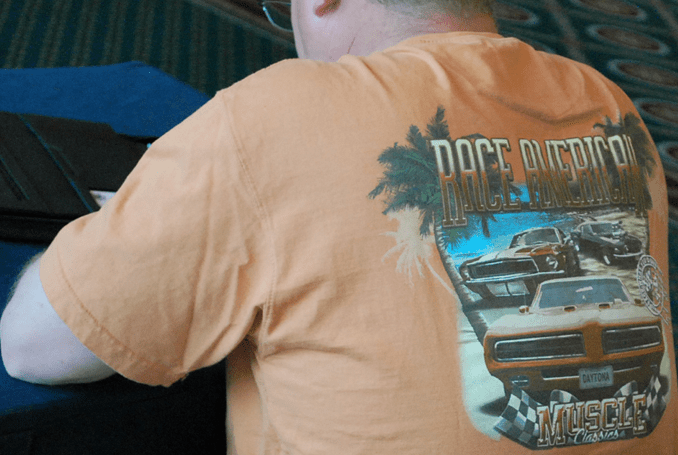 The Office of Traffic Safety (OTS) is like a daughter of Caltrans. The mothership builds the roads, then Traffic Safety comes on the scene, addressing the safety deficits with education and enforcement efforts. The OTS conference, scheduled every other year, is a forum which unites local government, safety advocates, and a whole lot of police officers. MADD, Mothers against Drunk Driving, set the tone. The 2011 Leadership Seminar was held last week in San Diego. The agency offers a number of scholarships covering tuition, travel and accommodation. I attended the Bicycle and Pedestrian track, other tracks covered DUI, drug impairment, collision investigation, engineering and leadership.
The good news is that California fatality rates are low, the lowest since 1949. The bad news is that pedestrians and cyclists are greatly over-represented in these crashes. Simply put: Speed and distracted driving kills.
In California we call it Complete Streets, on the federal level it is called Sustainable Communities (DOT, FHWA, HUD, EPA), the Los Angeles County Department of Public Health have PLACE and RENEW programs: They all describe broad policy goals that have grown together over the last few years. Together they offer a new framework to work for more transportation choices, improved air quality and public health. Traditionally, traffic safety tries to compensate for the defects of an infrastructure that is designed for unsafe speeds. Historically, OTS moves into action after the roads are built and drivers have yielded to the temptations of overbuilt infrastructure and high performance machinery. Attempting to move away from this position of the latecomer, OTS is now spending time on educating planners on street designs where safety standards for vulnerable users are not an afterthought, but included from the outset. The attempt to educate engineers and advocates on new engineering standards for streets that serve all users is part of a broad wave of new handbooks and guidelines such as Smart Mobility Framework, Complete Streets Manual, Model Streets Manual etc. They all try to encroach upon the hegemony of Caltrans Highway Design Manual, which is no longer considered sufficient in accommodating non-motorized road users.
Of course, many obstacles to the implementation of such policies can not be overcome with design handbooks. To ease the way of these grand policies into local reality on the ground, events like this OTS training seminar serve to share best practice with local agencies, and to equip transportation advocates with the tools that allow them to make their case locally. Yes, the advocacy community has a firm place in the delivery of these broad policies. You may think you just wanted your kids to get to school safely on a bike, but before you realize it, you have become a important piece in this complex puzzle of ending the national dependency of  fossil fuels.
How?
If this seminar is anything to go by, Geographical Information Systems (GIS) mapping will become an important avenue to include community based groups in this larger policy shift. The geography of social inequities, the digital analysis of environmental injustice is the tool of choice. Geographical Information Systems and community organizing are coming together to form a powerful brew: For instance, healthycity.org displays a wide variety of social indicators. Likewise, the Transportation Injury Mapping System tims.berkeley.edu is set to become a remarkable tool for crash analysis displaying and selecting road collisions in a compelling manner that can inform and guide planners and elected officials towards the enlightened choices we need. Through these tool the memory and the structure of traffic injuries and fatalities translates into prime political capital. Some bicycle advocates have known this all along: Witness the series of highly publicized bike fatalities in New York City which eventually paved the way for Sadik-Khan. But other advocates are reluctant to exploit this gruesome capital - during my tenure on the board of the LACBC I encountered this resistance: Many organizations do not see the benefit of dwelling on "roadkill" and prefer to look away. It is not about a morbid fascination with fatalities: it is about utilizing them properly to advance improvements and changes in culture.
At least for the OTS there is no "looking the other way" when a fatality occurs. We were treated to elaborate marketing tool called Communication for Pedestrian Safety. Funded by CA Public Health, NHTSA et al, it offers a timely reminder, and an elaborate tool, for advocates to be ready for the press when the next fatality occurs on our roads. Who would want to waste a valuable advocacy and education opportunity? With the right preparation you can direct the attention of the media onto the factors which contributed to this crash, especially those which can be addressed with enforcement or changes to the street design. This can transform a tragedy into the natural stepping stone towards a better and safer transportation system.
Design Guides, mapping tools, crash marketing. The fourth leg of the OTS stool is the police.
Removing the bias of California car culture from the mental system of law enforcement is not going to be easy. It has been said that it takes 20 hours to change the mind of a police officer. Those who represent the law on our streets are right by default, making it difficult to address the latent prejudice against non-motorized transportation from the equation. The conversation between safety advocates and police officers is not simple. We often speak different languages. Yet we urgently need to have this conversation. Police forces can benefit from the collaboration with community based organizations because they can carry the message much further. At the same time, pedestrians and cyclists are desperate for better enforcement of distracted or impaired driving. A local example where this collaboration was successful occurred in San Diego where the SDPD launched an effective campaign together with community groups in the wake of series of fatalities involving young children.
Perhaps future installments of the OTS seminar could specifically and expressly invite engineering and enforcement staff from those cities which lead the annual OTS statistics of bike and ped crashes, and tailor the remedial training to the statistically determined deficits in those high ranking cities. Some car-centric police departments still perceive the dangers of "traffic" as a natural force against which they are powerless. Not only do they become deaf to the safety concerns of the community, they also become immune to the improvements this training can yield for their city.
Traffic safety is really simple: Speed and distraction kills. Look again, and it is really complex, requiring dialogue between agencies which speak different languages, have different skills, come from different planets, all competing for the same piece of real estate, the street.  The OTS does a sterling job trying to facilitate these conversations and collaborations. The methodical background for this is the Strategic Highway Safety Plan which includes an ongoing process of identifying challenge areas (16 so far) and develops strategies to address them. But then step back for the bigger picture: "The risk of being injured or killed in a traffic crash is disproportionately high for members of certain groups as defined by race, ethnicity, socioeconomic status, and cultural practices."(OTS) Acknowledged or not, such findings put transportation advocacy firmly in the context of social equity issues: It is poverty which kills.
Dr. Michael Cahn is the Secretary of Sustainable Streets (www.sustainablestreetsla.org)
Stay in touch
Sign up for our free newsletter