2011 Election
In CD 12, Smith's Heir Apparent Faces Five Challengers
10:00 AM PST on February 28, 2011
In the North part of the San Fernando Valley, there's a six candidate free-for all to replace retiring Councilman Greig Smith.  The clear front-runner in the race, in terms of endorsements and dollars, is Smith's Chief of Staff Mitch Englander.  Leading the pack of challengers is Brad Smith, who is joined by Dinesh Lankanpahl, Kelly Lord, Navraj Singh, and Armineh Chelebian.  In this election, the major issues are jobs and trying to protect the Valley's suburban residential neighborhoods.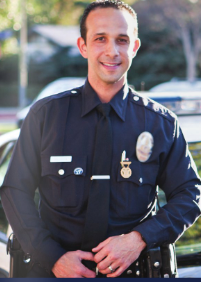 It's impossible to talk about this race without talking about the Wilbur Ave. Road Diet controversy.  Englander, as Smith's Chief of Staff, has been a vocal critic of the Road Diet and has publicly criticized the LADOT for not doing more outreach before changing the configuration.  Supporters of Singh claim he would "fix" the "restriping issue," although I couldn't find a statement from the candidate.  Local safe streets advocate Don Ward credits Brad Smith of supporting the diet, and he's used the "surprise" re-striping as an excuse to slam Englander for not doing his job.
While not exactly running away from Smith, Englander isn't exactly embracing his current boss on the trail.  His website makes reference to working with Smith, but Englander's position as Smith's right-hand man is either completely missing or buried.  If Smith is as popular in the district as he is in the Streetsblog comments section, it's no wonder why.  But since Englander features three different pictures of himself in police uniform on his campaign booklet, let's take a look at his knowledge of safe street laws.  He volunteers as a reserve member of the force.
One would hope that "Officer" Englander would be an expert on street safety laws, but that hasn't always been the case.  Bob Mionske, author of the Bicycle Law Blog, took Englander to task in September of 2009 for claiming that a cyclist killed while crossing an intersection was at fault for crossing in a crosswalk and "bicycling on the wrong side of the street."  Mionske explains how there's no such thing as bicycling on the "wrong side of the street" when one is riding legally on the sidewalk and how in areas where one can ride on the sidewalk, they can also ride in the crosswalk.
Beyond this instance and the Wilbur Avenue controversy, there hasn't been a much discussion in Englander's campaign of transportation issues as he focuses on "law and order" issues and job creation.
While Smith doesn't focus on transportation, he does spend a lot of time talking about protecting the sprawling suburban feel of neighborhoods in The Valley.  Of efforts to increase the density in the Valley, Smith writes:
The San Fernando Valley is built-out; there is no more open land ready to be developed. Residents have to fight to preserve what we have - quiet, attractive, low-rise suburbs. Developers, however, often aided and abetted by our district's "representatives" at City Hall, would like nothing more than to build multi-story residential and commercial buildings up and down every major street - including Chatsworth, Devonshire, Balboa, and Reseda - because that is how they make money
In fact, the only candidate who addresses the crippling congestion in the Valley is Lankanpahl.
Residents of L.A. have been concerned about traffic since I first came here nearly 40 years ago. The simple reason is that there are too many cars on the road. I will work to provide greater public transportation in the San Fernando Valley, putting more buses on the road and investing in light rail.
As for the rest of the candidates, Lord implies a belief that transportation dollars should be used to rebuild our infrastructure, not expand the system.  Singh has arguably the worst website I've ever seen.  I can't find his full name, much less a position on expansion of the Orange Line.  In the issues section of her website, Chelebian links t0 portions of the candidate debates instead of just listing her positions.
Stay in touch
Sign up for our free newsletter