Car Congestion
"Keep L.A. Moving" Organization Files Lawsuit Against Playa Del Rey Street Safety Improvements
3:06 PM PDT on August 10, 2017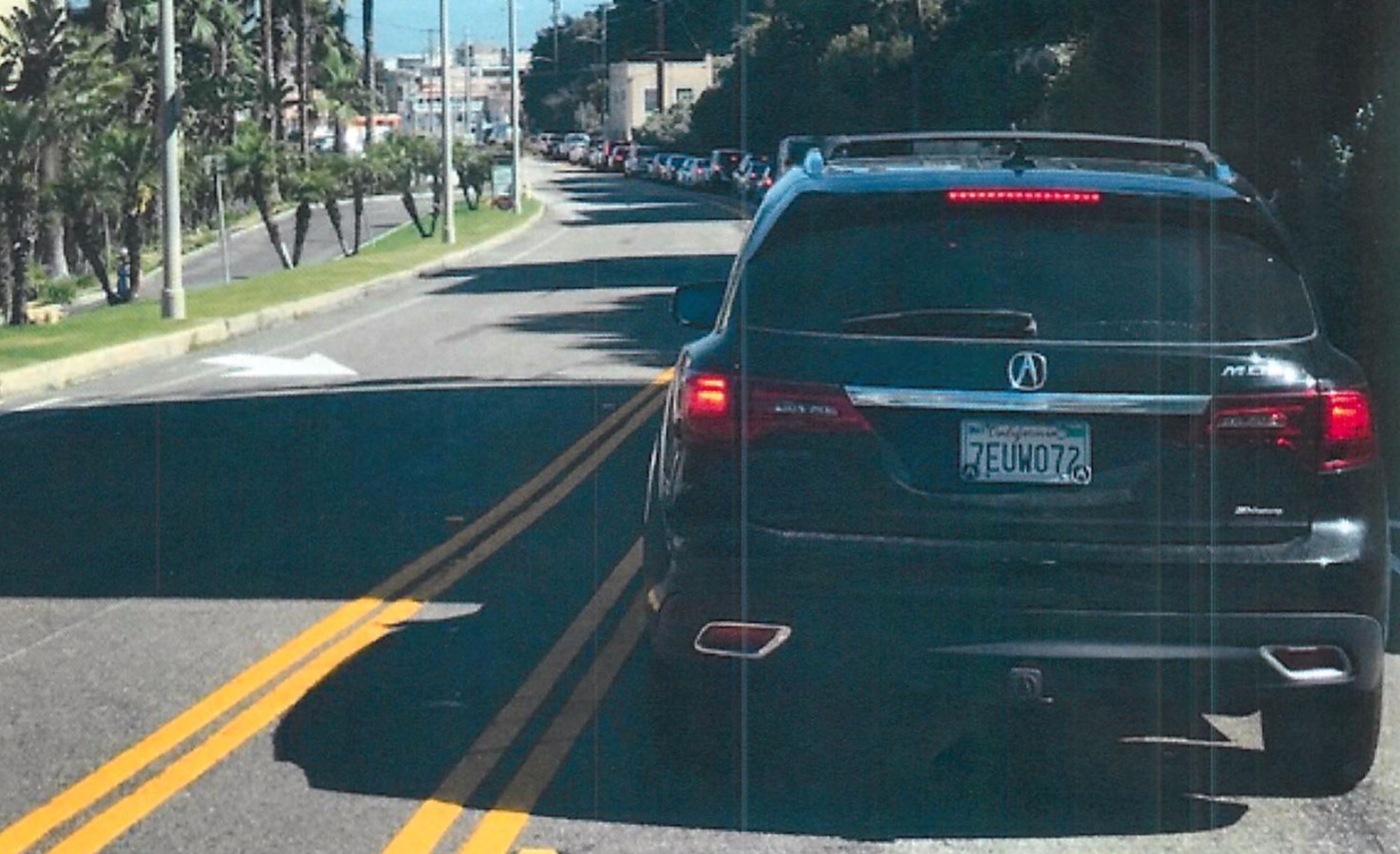 A group calling itself "Keep L.A. Moving" (KLM) has filed a lawsuit against the city of Los Angeles and the Department of Transportation (LADOT) over recent safety improvements in Playa Del Rey.
In June, responding to numerous traffic deaths and a couple of high-profile lawsuits, LADOT installed several road diets on PDR streets: Jefferson Boulevard, Culver Boulevard, Pershing Drive, and Vista Del Mar. Responding to public criticism of the project, LADOT retooled portions of the safety improvement projects. In July, LADOT added back a lane on Culver Boulevard, then reworked turn lanes to improve traffic flow in central PDR. After securing County beach parking, LADOT announced it will restore travel lanes on Vista Del Mar starting August 21st.
KLM filed their lawsuit [PDF] yesterday. The lawsuit asserts that the city violated the California Environmental Quality Act (CEQA), that LADOT's General Manager approved the projects without sufficient evidence, and that the process was flawed with a lack of notice and a lack of opportunities to provide input. The lawsuit alleges numerous adverse impacts: worse commute times, increased air and noise pollution, more car accidents, streets made "exponentially unsafe," delayed emergency response vehicles, misappropriation of Measure M funding, censorship, impaired tsunami escape routes, an "inevitable and imminent" decline in area property values, and even a "serious national security risk" due to "severe gridlock" on Sepulveda Boulevard at LAX.
The lawsuit requests a restraining order and injunctions to "restore Vista Del Mar, Culver Boulevard, Pershing Drive, and Jefferson Boulevard to their original condition, pending such further environmental review, and until this action can be decided on its merits." With most of Culver car lanes already restored, and Vista Del Mar set to be restored to four lanes later this month, it appears that an injunction would only impact the rest of Culver, plus Pershing and Jefferson.
KLM's lawsuit and press release reveal a bit about the recently-formed non-profit organization. Listed as director and Chief Executive Officer of KLM is Karla Mendelson, a Manhattan Beach resident, who advocated to preserve "car-free neighborhood... walkstreets" in her city.
Reviewing the lawsuit text, it includes exaggerations:
The lawsuit states that "[LADOT implemented safety improvements on Culver Blvd], making Culver extremely dangerous, and causing tremendous traffic jams at almost all times of day and night." Despite lawsuit photo exhibits including plenty of daytime photos of cars backed up on PDR streets, no documentation shows those (likely non-existent) tremendous late-night traffic jams.
The lawsuit states that "City officials have engaged in a campaign of misinformation, name calling and race bating [sic], claiming that the aforementioned changes were made for 'safety' reasons..." The misinformation is apparently asserting, as Federal Highway Administration research has shown, that road diets are a proven safety measure. It is unclear what name-calling or race-baiting city officials have engaged in. (It is not too difficult, though, to find some anti-safety-project comments that fall into thinly-veiled opposition to non-beach-resident, presumably non-white, access to Playa Del Rey beaches. One commenter on an earlier SBLA story wrote: "...the night time traffic at Dockweiler Beach has had their fair share of violent or weapon related issues and also includes minimal attendees from the local beach communities, including Playa Del Rey. Rather, the main users of Dockweiler are from communities inland that are well known for lack of lawfulness.")
In a few places the lawsuit is outright inaccurate:
"LADOT thereafter populated neighborhood forums with outside, paid supporters to make it appear that local residents were overwhelmingly supporting the projects." LADOT records should be able to show who LADOT paid, if anyone other than LADOT staff, to populate any forums. Some friends of Streetsblog would probably love to get paid by LADOT to attend forums.
The lawsuit states "On Pershing, the bicycle path, which literally just stops in the middle of Playa Del Rey (earning it the name 'the bike path to nowhere') is cut off by dedicated right turn lane on westbound Pershing onto Westchester Parkway; ever [sic] vehicle that turns right onto Westchester must go directly through the westbound bicycle path (emphasis added.)" In truth there is no bicycle path on Pershing Drive. There is only a bicycle lane. Contrary to the assertion that the bikeway is cut off at Westchester Parkway, it connects to existing bike lanes on Westchester Parkway and continuing south on Pershing.
The lawsuit goes on at length about "misappropriated Measure M funds." It quotes the official ballot argument measure language, clarifying that the official summary mentions neither road diets nor bike lanes. The lawsuit then states (original in underlined bold) "Measure M funds were, in fact, used for all of the aforementioned changes to Vista Del Mar, Culver, Jefferson, and Pershing, among others, and the almost weekly changes that have been made to Vista Del Mar since the initial changes were made." Measure M funding could not have been used for the initial safety projects implemented in June, because the Measure M sales tax only went into effect on July 1.
A footnote claims that an LADOT-sponsored thesis report found that "not only did the road diets fail to decrease the rate of severe and fatal injuries on even one of those streets..." Though that report did show reduced severe and fatal crashes on one L.A. street: Lorena Street.
The LADOT and the office of Councilmember Mike Bonin declined to comment on pending litigation.
Stay in touch
Sign up for our free newsletter