Urban Design
We've Had a Hundred Years of Zoning and the World Is Getting Worse
2:56 PM PDT on July 29, 2016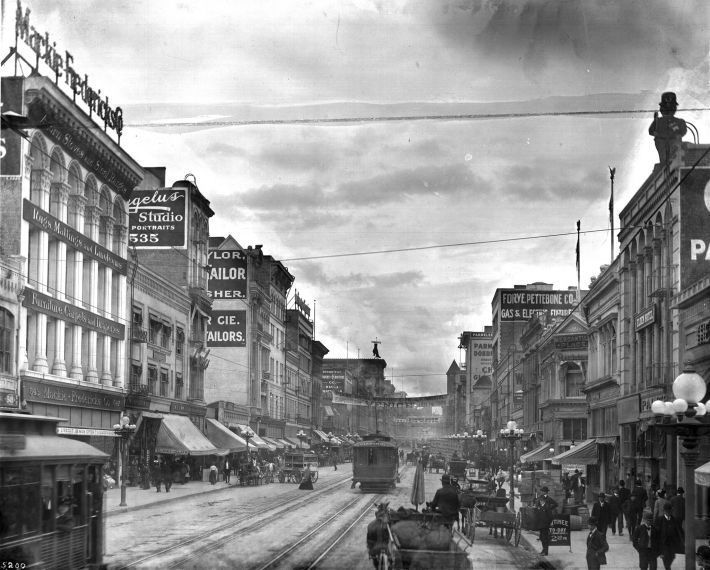 This week marks a noteworthy anniversary. The first city-scale zoning law in the United States was enacted on July 25, 1916, in New York City. The New York Times tells the story in an article titled Zoning Arrived 100 Years Ago. It Changed New York City Forever. According to the Times, the law:
aimed to prevent an increase of the congestion of streets and subway and streetcar traffic in sections where the business population is already too great for the sidewalks and transit facilities.
The Times attributes a reduction of density in Manhattan to the 1916 Zoning Resolution, citing a population density decrease from 164 people per acre in 1910 down to 109 people per acre in 2010. For the record, there were earlier laws that effectively did some zoning.
I am not here to wish zoning a happy birthday.
I come to bury zoning, not to praise it.
I've been thinking about this for a while. I confess that as someone who never formally studied zoning, I tend to lump various aspects of zoning and planning together.
This week a few articles further piqued my interest. Yesterday's Bloomberg article titled Zoning Has Had a Good 100 Years. Enough Already characterizes some early zoning as "an affluent guy justifying the legal exclusion of less-affluent people from his neighborhood." Further:
Over the past few years, zoning has been blamed, mainly by economists bearing substantial empirical evidence, for an ever-growing litany of ills. The charge that zoning is used to keep poor people and minorities out of wealthy suburbs has been around for decades. But recent research has also blamed it for increasing income segregation, reducing economic mobility, and depressing economic growth nationwide.
A lot of planning has regressive intentions. As the Bloomberg article mentions, much of it is inherently conservative, in the sense of preserving a status quo. This seems rooted in the sometimes-parodied dynamic that people move into a neighborhood that they have chosen for its present features. Then they proceed to oppose any changes to their neighborhood.
A lot of planning has progressive intentions, such as the separation of uses: keeping homes away from the pollution and noise of industry.
Despite some good intentions, I think that too many of society's wrong-headed ideologies have become deeply embedded in zoning. These include racism, classism, and car culture.
Zoning, from early on through the present, is about keeping people of color on the other side of the tracks. 
Early zoning explicitly barred races from certain areas. Though racial zoning was ended by the Supreme Court in 1917, racial barriers to property ownership (restrictive covenants) continued until barred by the Supreme Court in 1938. The legacy of those practices is still embedded in those neighborhoods today from Watts to Pacoima.
Zoning today doesn't specifically bar races from neighborhoods, but zoning still contributes to segregation by income, which can be a proxy for race. UCLA research shows that where zoning is strictest, the neighborhoods are the most segregated by income and race, largely due to the correlation between poverty and race. This strictness stifles development, leading to affordability issues, gentrification, and displacement.
I think that the other big drawback is that planning grew up too closely embedded in 20th century car culture.
Favoring cars has its race and class components. Freeway building erased and damaged numerous low income communities of color. 10,000 households displaced with the construction of L.A.'s eastside freeways. Neighborhoods that freeways didn't raze were further disconnected the core of the city and other destinations. New freeways "made it easy for whites to travel farther away to the suburbs, further instigating segregation," according to a KCET critique of racial covenants. Segregation certainly existed prior to freeways. Blacks had to sit in the back of the bus. But at least with shared transit, like streetcars and subways, rich, and poor benefited from systems that they often shared. When massive governmental transportation investment heavily favored cars over transit, it favored rich over poor, white over black.
Yesterday, Strong Towns published an editorial A Brief History of Zoning and Highway Construction in America, which draws parallels between two new 1916 governmental initiatives: NYC's zoning and the first federal road bill. From Strong Towns:
Government favoritism of automotive infrastructure crowded out other transportation modes and undermined innovation. During the century before 1916, entrepreneurs invented steam ferries, trains, bicycles, trolleys, and automobiles. Such advances ceased after 1916. Yes, today's cars are more comfortable and powerful, but they have the same steering wheel, four tires, and internal combustion engine as the Model-T Henry Ford was building 100 years ago. As for roads, the main difference is they are bigger.

Unable to compete with government-favored automobiles, Charleston's last private ferry operator closed shop in 1930. Its trolley lines, which carried 20 million passengers a year (compared with CARTA's 5 million per year) stopped running in 1937.

Zoning is segregation - not only of land uses deemed incompatible, but of people deemed "undesirable." Progressives behind New York's 1916 zoning ordinance regarded immigrants moving into northern cities from Europe and the South as "undesirable."
So much of zoning and planning are about making things convenient for driving, as opposed to making great places. Two of my biggest pet peeves are parking minimums and street widening, but there are all sorts of car-centric assumptions embedded in the urban forms in zoning and planning. There are further car-centric assumptions embedded other neutral-sounding governmental transportation planning processes. Don't get me started on traffic engineering.
When I am at my crankiest, I think that we would be better off without any zoning or planning. But in my quieter moments, I can acknowledge that there is a baby somewhere in all that bathwater.
I look around Los Angeles. I can't think of any great places here that were built after zoning emerged. I live in Koreatown which is among L.A. County's densest neighborhoods with about 67 people per acre. Buildings on my street were built about a hundred years ago, adjacent to a streetcar line. Next door, there is a 40-unit apartment building with no parking. My building has eight units and five parking spaces. None of this would be allowed under current city plans.
Streets that were built in or before the first half of the 20th Century have an excellent, highly adaptable urban form.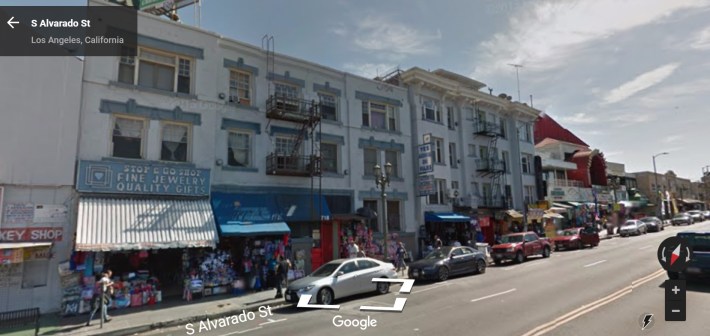 One example that comes to mind is Alvarado Street between 7th and 8th Streets, just below MacArthur Park. This more-or-less Main Street type block has no setbacks, no off-street parking, so it would be illegal to build under current zoning and planning. It was originally a fairly well-off area when MacArthur Park was a scenic destination. It now includes homes and stores predominantly serving low income Central American immigrants. (Ironically, L.A. City's Planning Department held this block up as an example of how the city's generally pro-livability Mobility Plan 2035 would minimize widening. Before the new Mobility plan, this 82.5 feet wide was designated to have been widened 21.5 feet. Under the new plan, it now only needs to be widened 3.5 feet. I wish the city would just leave it alone. Or maybe narrow it.)
I don't think that things were perfect in 1916. We don't need to return to women, blacks, Asians, LGBT and others being treated as second class citizens or worse. I do think that we can look to 1916 for good urban form.
I think that we built better cities before zoning than we have done since. Sure there were problems, like pollution and segregation, but maybe we should focus on solving those problems, instead of creating the elaborate, unwieldy, and ultimately harmful tool that our current zoning codes are.
Stay in touch
Sign up for our free newsletter