Transition Team 2013
Integrating Land Use and Transportation IV: Boulevard Zones
1:00 PM PDT on June 19, 2013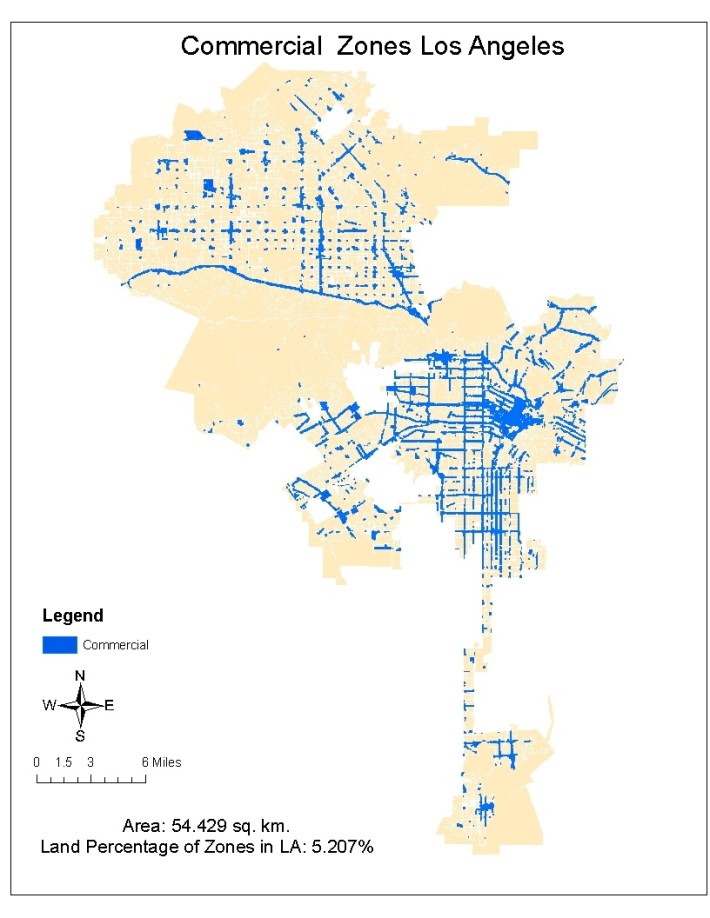 Last week, Streetsblog introduced a six-part series by Mark Vallianatos looking at how city leadership can start truly integrating land use and transportation in the six geographic zones he outlined: parks, hills, homes, boulevards, center and industry. First, he outlined the series and wrote about parks. Later, "The Hills"and "Homes Zone" got it's turn.
Each section includes a " preferred mobility" that the land use and transportation networks should support, a description of the land type and Vallianatos' prescriptions.
Vallianatos is a professor at Occidental College and the Policy Director of the Urban & Environmental Policy Institute, Board Member for Los Angeles Walks, and regular contributor to Streetsblog.
Without further adieu…
Boulevards Zone
Preferred mobility: bus rapid transit
"Everything you get in that taco is what we live in LA. It's the 720 bus on Wilshire, it's the 3rd street Juanita's Tacos, the Korean supermarket and all those things that we live everyday in one bite. That was our goal. To take everything about LA and put it into one bite."
- Roy Choi, 2008
The Boulevards Zone is where Los Angeles moves, meets, mixes. I named it after Christopher Hawthorne's series on six of LA's iconic boulevards . Los Angeles' boulevards have intriguing histories, many well-known landmarks, and a strong role in shaping present-day LA. But they are usually not great places to walk or bike along or to spend time on, and have yet to fully adapt to a more diverse and dense city.
This upcoming weekend, hundreds of thousands of people will walk and bike on a portion of Wilshire Boulevard  closed to car traffic for the June 23, 2013 Ciclavia.  According to Kevin Roderick's history of this boulevard, the stretch of Wilshire near Western "functioned as a laboratory where Los Angeles worked out the terms of its devotion to driving."  Street inspectors tested oil on Wilshire in 1909 before the road was paved to see which blend could best suppress dust. LA's first street line marking were painted on Wilshire in 1929, followed by synchronized traffic signals in 1931. More than one hundred gas service stations opened on Wilshire in this period along with numerous businesses sited in buildings shaped to cater to drivers. Historian Richard Longstreth wrote that Bullocks Wilshire's 241 foot tower was "in essence its own skyline, as if to underline the point that when a destination was easily reached by car, a concentrated shopping district was not needed." 
If you had been driving down Wilshire during the 1963/4 winter holidays, you might have seen a young man with a bowl cut and glasses cycling the length of the boulevard. This was British artist David Hockney. It was his second day in the Los Angeles region, the start of a long intermittent residence where he made radiant paintings of pools, palm trees, showers, friends and lovers.  In his autobiography, Hockney (who didn't know how to drive a car) describes buying a bicycle immediately after arriving in California so he could go visit Pershing Square, which he had read about in John Rechy's novel City of Night.
"I looked on the map and saw that Wilshire Boulevard which begins by the sea in Santa Monica goes all the way to Pershing Square; all you have to do is stay on that boulevard. But of course, it's about eighteen miles [actually, just over 15], which I didn't realize. I started cycling. I got to Pershing Square and it was deserted; about nine in the evening, just got dark, not a soul there. I thought, where is everybody. I had a beer and thought, it's going to take me an hour or more to get back; so I just cycled back and I thought, this just won't do, this bicycle is useless. I shall have to get a car somehow."
Wilshire Boulevard stayed a bad place for bikes for fifty years. But it's become one of the busiest bus corridors in the nation. Extension of the purple line subway was approved after decades of delay.  The first stretch of bus-only lanes also usable by cyclists just opened.
My goals for land use & mobility on Los Angeles' boulevards are to hasten their evolution as complete streets and world class boulevards lined with mixed-use and mixed-income neighborhoods:
Implement bus rapid transit as the primary means of vehicular travel on LA's major streets. The boulevards of Los Angeles are good sites for bus rapid transit, a form of enhanced bus service pioneered in Latin American Cities. Metro's rapid buses, Orange and Silver lines and the new bus only lanes on Wilshire can be steps towards a fuller BRT network. Transit planner Jarrett Walker has described how buses can complement future LA boulevards:
"The long Metro Rapid buses [in the year 2030] have many doors that open wide at every stop, so that people can flow on and off as easily as they do on a subway. Indeed, the Rapid has come to feel like a subway on the surface.  Nothing gets in its way, so it glides smoothly from one stop to the next past all the frustrations of other traffic.  In fact, the Rapid is the only reliable way to travel down most of the great boulevards of LA, if you're going further than you can cycle.  And because it works, all kinds of people ride it."
The future bus network that he foresees is in fact so easy to use that bus routes no longer have numbers. You just take the Wilshire bus to the Western bus to the Pico bus, because there will be convenient BRT on all of LA's boulevards. BRT is not just a hope for the future. It as been and is being implemented in many cities. Key features of bus rapid transit often include:
Separate rights of way or bus only lanes
The ability to pay/ load fare/ swipe cards at the stop rather than on the bus (to speed loading)
Bus stops that allow boarding through all doors of the bus at the level of those doors (also for faster passenger entry/ exit)
Frequent service (every few minutes at peak times)
Signal priority
For Los Angeles' specific needs, I'd also prioritize affordability of tickets and passes , as well as ensuring that all stops have seats and shade for the comfort and safety of riders.
Implementing bike infrastructure as cycletracks at the level of sidewalks.
Channeling on-street bike lanes to the right of bus stop 'islands.'
Creating bus bays indented into sidewalks with marked passing areas for bikes at the left edge of a shared bus + bike lane.
Placing BRT in the median or center lane with boarding on buses' left side and rider access to stops via pedestrian bridges (probably the most expensive option).
Link building height limits to the width of streets. Building height in Los Angeles is regulated indirectly by floor area ratios and directly by height restrictions, which for multi-family housing and commercial properties, are often guided by height districts . This approach is sometimes disconnected from the context of LA's boulevards: namely, the width of streets. Allowing a very tall building on a narrow street can create excessive shading and a canyon effect. The opposite problem, common in parts of LA, is to limit height to a couple of stories on very wide boulevards, which makes streets seem desolate and to lack defining edges. Many early zoning codes in places like Paris and New York City set height limits close to the width of the public right of way. Los Angeles might consider replacing many height districts along boulevards with taller limits linked to street width.
Legalize sidewalk vending of food. Sidewalk vending of food should be legal in the City of Los Angeles http://streetvendorcampaign.blogspot.com/ to promote entrepreneurship, vibrant public space, and food access in underserved areas.
Stay in touch
Sign up for our free newsletter