Safety
Editorial: It's Time for the State to Offer Drivers Licenses to Undocumented Workers
1:15 PM PST on December 14, 2011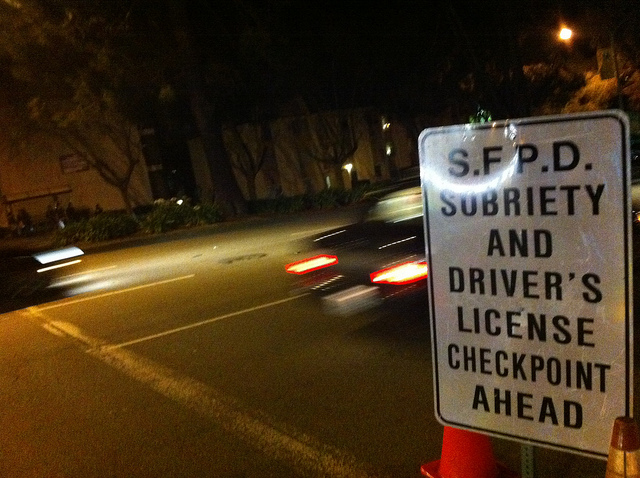 As the year draws to a close, the a debate is popping up between LAPD leadership and the Los Angeles Police Protective League over how to handle unlicensed drivers.  Yesterday, LAPD Chief Charlie Beck announced that the City of Los Angeles would allow unlicensed drivers pulled over by the police to call a friend or family member to pick up their car rather than have it be impounded.  Beck explained the decision to the Times:
In an interview Tuesday, Beck amplified his position: "It's a fairness issue. There is a vast difference between someone driving without a license because they cannot legally be issued one and someone driving after having their license revoked."
Meanwhile, the Los Angeles Police Protective League, a lobbying body for police officers, contends that such a move while make Los Angeles' streets less safe, as unlicensed drivers will not lose their car, which of course makes it likely that they will drive again.
The statistics are staggering.  Of the roughly 40,000 fatal car crashes that occur annually in America, 20 percent involve a driver without a valid driver's license, according to a study conducted for the American Automobile Association. That's about 8,000 drivers who have either never taken a driver's safety course or training in America because of restrictions against them doing so or are drivers that are so bad that they've managed to lose their drivers license because they're such bad drivers that the government has revoked their driving privileges.
In the eyes of the law, these two groups are the same.  But in reality, the second group is a danger because of what they have chosen to do with the driving privilege while the first group is denied even a chance for that privilege.
Rules that make it easier for dangerous drivers to continue to drive unsafely make our roads less safe for all users.  That's a no-brainer.  But laws that prevent undocumented workers from obtaining drivers licenses do the same thing.  By denying these immigrants the opportunity to take part in a licensing program that teaches driver safety doesn't just punish people based on immigration status, it punishes everyone by not allowing streets to be as safe as possible.
But the punishment to undocumented immigrants is the hardest.  Last week, I spoke with attorneys Serena Lin and Judy London with Public Counsel.  Both told horror stories of undocumented workers who were pulled over and detained for not having a drivers license.  From there they were handed over to the local ICE office with no chance of making bail as they await deportation.  In most cases, the immigrant had no other criminal record, including no driver violations, and were just cited for driving without papers and boom, their lives as they know it are over.
"We understand the safety issue, but many immigrants are never given a chance to get a license in the first place.  If we're going to be taking people's cars and giving them tickets for not having licenses then we should give everyone a chance to get a license," explains London.
Meanwhile, it's no secret that Los Angeles' roads aren't the safest places to be.  At Huffington Post, Alex De Cordoba celebrates police stings that target those driving without a license.  Observing a traffic stop in Culver City, de Cordoba notes that over a four hour period the Culver City Police Department snared 100 people driving without a license.
DeCordoba ends his column with a call for more enforcement of driver's license laws:
If you support safe streets and would like to end the menace of hit and runs that kill cyclists and pedestrians, take a moment to thank the Culver City Police Department for catching 100+ unlicensed drivers in that one morning. Call CCPD Traffic Division at 310-253-6251 and let Lt. Ron Iizuka know how much you support checkpoints to catch unlicensed drivers. Better yet, ask the police in your neighborhood to implement similar checkpoints. I have yet to see a more effective way to reduce the danger posed by hit and run drivers.
 We couldn't agree more, but a little compassion for the undocumented worker is in-line too who is driving without a license.  After all, the ban on licensing immigrants without papers has been in place in California since 1993 and it's not as though California has less undocumented workers than it did two decades ago.  If California is serious about creating safer roads through ticketing, detaining, and taking cars from those without licenses, and that's a proposal that makes a lot of sense to me, then it should be giving all its residents a chance to have those licenses in the first place.
(Originally, this article referred to Public Counsel as "Public Citizen."  Streetsblog regrets the error. - DN)
Stay in touch
Sign up for our free newsletter