Sponsored post
5 Ways Automated Fare Collection Can Be a Game-Changer for Transit Budget Woes
9:49 AM PDT on June 15, 2023
The following is a sponsored article written by Enghouse Transportation.
Despite a positive trend in bus and rail ridership recovery, now at 70% of pre-pandemic levels, the remaining 30% deficit presents a formidable obstacle for transit agencies striving to return to previous numbers and higher. According to S&P Global Ratings, reaching 80-85% of pre-COVID-19 ridership levels may not be achievable until 2026. 
As the transit industry grapples with this gradual rebound, transit agencies face financial hurdles triggered by reduced fare revenues and mounting operational costs. The impact of these financial woes has led many transit operators to face an impending operating fund fiscal cliff. 
On top of these issues, the transit industry is also contending with workforce challenges similar to those affecting the broader economy. During a recent Enghouse Transportation panel discussion, industry stakeholders cited workforce shortages, exacerbated by generational turnover, and insufficient operating budgets as among their top concerns.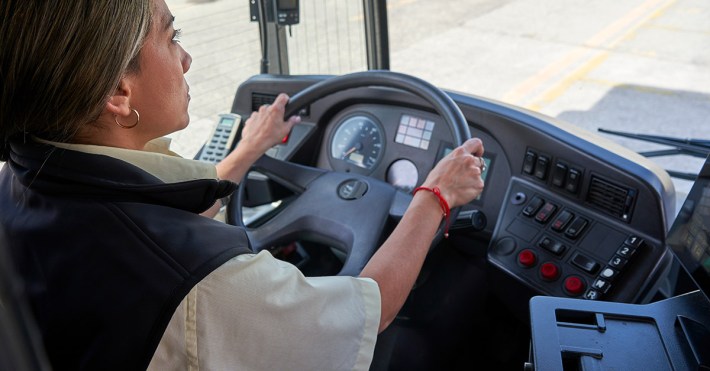 The Dilemma for Agencies
Strategic actions to combat these budget woes include fare hikes, reductions in service, or a combination thereof. Unfortunately, while such moves may temporarily alleviate financial shortfalls, they may also impede progress toward the overarching goal of meeting the commuting public's desire for seamless, efficient, and dependable transit options. This is particularly true in bustling urban centers where daily mass transit usage has long been the norm.
Additionally, ride-hailing services, electric scooters, and other alternatives provide further competition for public transit agencies striving to win ridership. 
For public transit to compete, embracing innovative technologies that can improve the overall transit experience for both passengers and operators is imperative. By doing so, public transit systems can get closer to a mutually beneficial outcome that promotes sustained ridership and maximized profits.
AFC's 5 Methods for Relieving Transit Budget Pressures
Adopting Automated Fare Collection (AFC) marks a significant advancement beyond traditional Closed Loop ticketing methods that rely on proprietary fare cards and paper tickets. By enabling riders to pay their fares quickly and conveniently through a simple tap-and-go process using their credit or debit cards, or even their smartphones linked to their bank or credit accounts, AFC offers a more efficient and seamless travel experience. 
In contrast to the technology-push approaches of the past, AFC is a market-pull solution that is gaining momentum thanks to its proven effectiveness and popularity among riders.
AFC offers five key benefits over traditional fare systems:
1. AFC provides convenience for existing riders. 
While siloed fare systems rely on proprietary fare cards or paper tickets, AFC allows riders to use their own credit and debit cards, as well as their smartphones, thereby minimizing the learning curve of adapting to new payment methods. 
This approach offers a familiar and intuitive mode of payment, making it particularly accessible for those with disabilities and non-English speakers. Moreover, the widespread usage of AFC in other markets, particularly Europe, strongly suggests ease of use.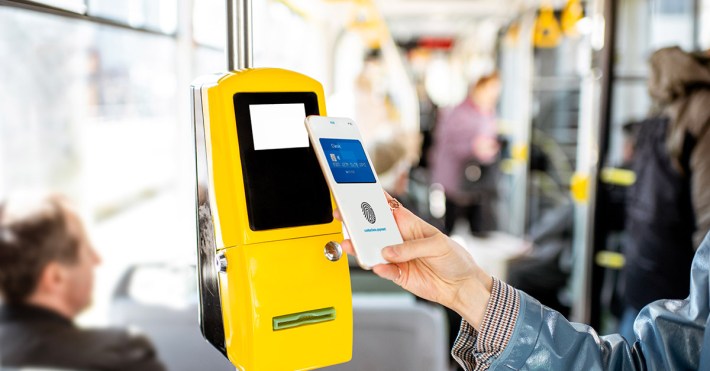 2. AFC attracts new riders. 
Consumers increasingly gravitating toward cashless transactions are likely to find the adoption of AFC appealing due to its familiar retail-like experience where their payment cards double as transit tickets. Additionally, infrequent customers and out-of-town visitors unfamiliar and uninvested in local ticketing systems find AFC a convenient and intuitive payment method. 
In addition to eliminating the need for specialized fare cards or complex ticketing procedures, the technology appeals to new riders by:
Offering riders the flexibility to pay as they go in lieu of a pre-paid ticket or fare card.

Streamlining the transit experience since AFC significantly reduces delays caused by malfunctioning ticketing systems, coin collectors, and riders struggling to pay exact fares.

Empowering business riders to easily generate expense reports based on captured fare data and capping fares to ensure no overcharges.

Alleviating concerns about exposure to pathogens because contactless payment contributes to a germ-free environment.
3. AFC cuts costs. 
By eliminating agencies needing to manage their own ticketing infrastructure or maintain legacy systems, AFC can free up valuable resources and streamline operations. The flexibility of AFC also allows agencies to avoid being locked into single-vendor contracts, enabling them to more easily update or add components, such as parking integration, as technology advances or becomes more cost-effective.
Furthermore, the user-driven nature of AFC means that little or no agency manpower is required to manage fare collection, further reducing costs and enabling agencies to allocate resources more effectively.
4. AFC increases operational efficiency. 
Dwell times have long been recognized as a significant contributor to total travel time in public transit systems, accounting for as much as a quarter of the average bus trip. However, compared to traditional payment methods, contactless fare solutions considerably improve transaction times. 
For instance, tapping a screen to pay using contactless technology takes just 2.75 seconds, whereas paying with cash (including the time required to deposit coins) takes an average of 4.5 seconds per transaction, according to a California Department of Transportation study.
By reducing transaction times and freeing up drivers to resume the trip, contactless fare solutions can enhance the efficiency and overall passenger experience of public transit systems.
5. AFC improves morale and, consequently, retention and recruitment efforts. 
Transit employees often cite managing cash and performing fare-collection duties as some of the most dissatisfying aspects of transit work. By implementing AFC, transit agencies can significantly reduce the need for drivers and other staff to handle cash, thereby mitigating potential incidents of aggression and enhancing employee safety, particularly during nighttime or remote operations.
Additionally, by enabling riders to manage payment transactions, AFC systems can reduce the need for transit personnel to field questions and potentially negative feedback from customers around the payment process. As a result, AFC systems can help minimize overall distractions for drivers, allowing them to focus more intently on driving safely. 
By reducing the burdens associated with fare collection, AFC can improve working conditions for transit employees, leading to greater job satisfaction and higher retention rates, and even serve as a positive factor in recruitment efforts. Such changes can have an overall positive effect on transit system performance.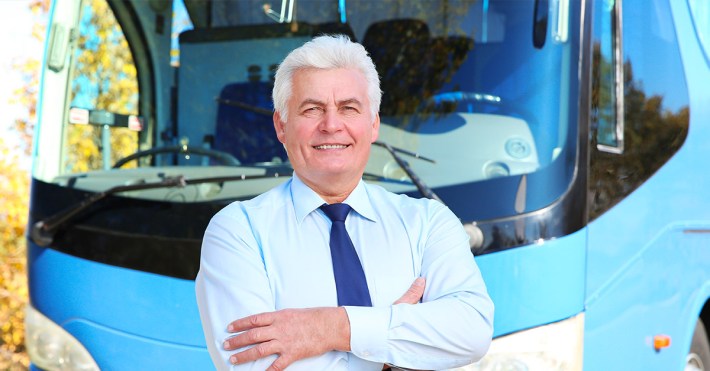 Find the Right AFC Solution for Your Agency
Automated fare collection is a proven solution for enhancing the transit rider's experience while helping agencies attract new customers, grow revenue, and elevate workforce morale.
For further insight into the advantages of AFC, factors to consider while selecting a vendor, and potential government funding opportunities for implementation, request a demo from Enghouse Transportation. Additionally, you can download Enghouse's whitepaper, A Transit Agency Roadmap for Mobile Payment Solutions, for additional in-depth information on AFC.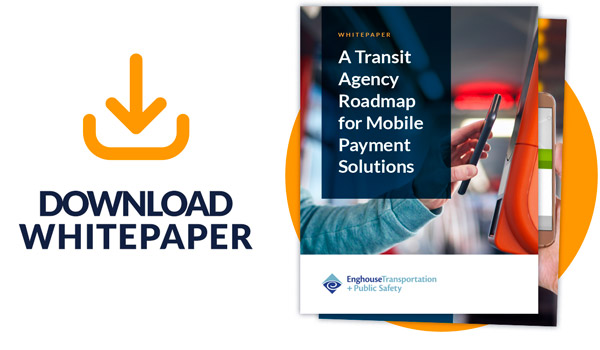 Stay in touch
Sign up for our free newsletter