CEQA
Replacing LOS: Experts Debate How CA Should Measure Transpo Impacts
2:47 PM PST on November 7, 2014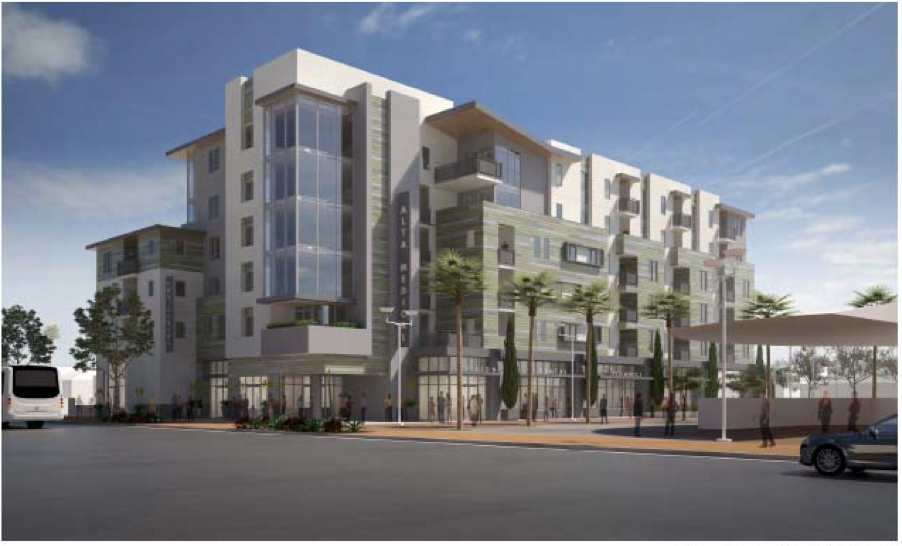 California planning experts continue to debate how to most effectively measure transportation impacts in a way that will foster smarter growth, after the state abandoned the car-centric metric known as Level of Service (LOS).
The acronym-laden process of measuring transportation under the California Environmental Quality Act (CEQA) may be complex and wonky, but it's certainly important. In creating a replacement for LOS, the CA Office and Planning and Research (OPR) will shape the future of development in California for many years to come.
SB 743, passed last year, mandated that the state create a replacement metric for LOS to measure the transportation impacts of developments under CEQA. The Office of Planning and Research has proposed a metric called Vehicle Miles Traveled (VMT), which would measure the amount of driving developments would generate, instead of focusing solely on minimizing delays for drivers.
OPR has made several other suggestions in their proposed guidelines, and are seeking public input to help them refine the changes. Specifically, they are asking for help on the following questions:
Under the proposed guidelines, any project built within a half mile of transit with frequent service (running at least every 15 minutes) would be deemed to have no significant impact on travel, and wouldn't have to undergo a VMT review. Is this an appropriate rule? Are there other factors that should be considered?
What amount of vehicle miles generated by a development should be considered significant, and thus require an environmental impact report (EIR)? Who should decide what those levels are?
What kinds of strategies should be used to mitigate increases in vehicle miles generated by a project?
Two expert panels were held this week to address these questions. A panel including planners, engineers, attorneys, consultants, and an infill developer came together at a Sacramento forum to discuss the proposed guidelines at the first event. The next evening, the University of San Francisco's Environmental Law Society invited several attorneys with opposing viewpoints to discuss CEQA, state climate change laws, and the proposed guidelines.
Although there has been some public sparring over the change, and not all of the feedback OPR has received on its proposed guidelines has been positive, there was more agreement than not at both panel discussions. For example, panelists agreed that Level of Service is not the right way to measure the environmental effects of a project.
OPR staff maintains that eliminating Level of Service would make it simpler and cheaper to develop infill projects, which can help the state meet its greenhouse gas reduction goals by reducing driving and encouraging transit, walking, and bicycling. A large part of that cost savings would come from eliminating the need for an environmental impact report.
Michael Schwartz, senior planner at the San Francisco County Transportation Authority and a participant in the university panel, said LOS was "the only reason [San Francisco] had to complete an environmental impact report for the Van Ness Bus Rapid Transit project."
"By no other measure would the project have impacted the environment negatively," he said. "Without LOS, we would have saved millions of dollars and several years of delay."
But the details of how to apply the new measure still need to be worked out.
Several panelists at the Sacramento meeting took issue with the proposal to automatically exempt projects built near transit. "Different factors affect mode split -- not just proximity to transit," said Viktoriya Wise of the San Francisco Planning Department. "There's the density and diversity of a project. You also have to take into account transit reliability. And where does the transit go? Destinations are important, not just how often it runs."
She pointed out that almost all of San Francisco is "within a half mile of transit," yet there are plenty of projects being built there that are "not particularly transportation efficient, and that under this proposed criteria would get a free pass."
"We're uncomfortable that, by virtue of one single factor, we would presume a less than significant impact," said Amanda Eakin of the Natural Resources Defense Council. "At a minimum, you would want to add in an examination of the amount of parking provided at a project. And, ideally, you would also include density, diversity, and some measure of job access."
"I recognize there's a tension here, that we're trying to make this a simple, clear process," she said, "but we also want to make sure these projects are actually going to reduce the number of vehicle miles traveled."
Eakin also questioned the draft guideline's proposal suggesting that the threshold of miles traveled beyond which some mitigation would be required could be set at current average regional levels.
"It's clear that we need to lower vehicle miles traveled," she said. "If the guidelines say 'average is good enough,' we'll do nothing to lower the average. On what science is that 'average' based? The message is also problematic. California is looked to for leadership on climate change. Should we strive for mediocrity?"
Jeff Tumlin, senior planner with the transportation planning firm NelsonNygaard, pointed out that local planning agencies use VMT baselines that differ widely throughout the state. "As planners, we are routinely called upon to reduce vehicle miles traveled by up to forty percent," he said. "Why not set a threshold of fifteen percent below any of the local baselines, including General Plans, county or regional averages, and Sustainable Communities Strategies?" he asked. "This way local jurisdictions can set their own thresholds, as long as they meet that fifteen percent reduction."
At the meeting the next evening in San Francisco, a panel of attorneys discussed legal ramifications of replacing Level of Service with a different metric.
"Why would you give another tool to the litigant that just wants to fight the projects [the state wants to encourage]?" asked Jennifer Hernandez of the law firm Holland & Knight.
"We have to make the rules clearer," she said. "CEQA is fabulous. But we only get it right half the time. The overwhelming remedy for CEQA, as practiced, is to undo the entire project, rather than fixing the issues" under litigation.
Ethan Elkind, professor of law at UC Berkeley and UCLA, said that it's easy to blame CEQA for preventing good development. "There are other factors that make infill development difficult, including zoning, height restrictions, parking requirements -- and you have to throw Prop. 13 in there too," he said.
The purpose of adding a measure of vehicle miles traveled to CEQA, said Elkind, is to encourage more infill development where there is good transit, thus reducing miles of travel and greenhouse gas emissions.
"VMT is the one metric that separates infill from sprawl," said Elkind. By measuring and mitigating the vehicle miles induced by development projects, "We're more likely to see mixed developments, transit connections, transit passes — the kinds of things that reduce vehicle miles traveled."
"This puts the 'E' back in CEQA," he said.
Comments can be submitted to the Office of Planning and Research until November 21 here.
Streetsblog California editor Melanie Curry has been thinking about transportation, and how to improve conditions for bicyclists, since her early days commuting by bike to UCLA long ago. She was Managing Editor at the East Bay Express, and edited Access Magazine for the University of California Transportation Center. She also earned her Masters in City Planning from UC Berkeley.
Stay in touch
Sign up for our free newsletter