Buses
Opinion: Metro, Don't Make the Same Mistake Long Beach Transit Did on Electric Buses
7:17 AM PDT on June 12, 2013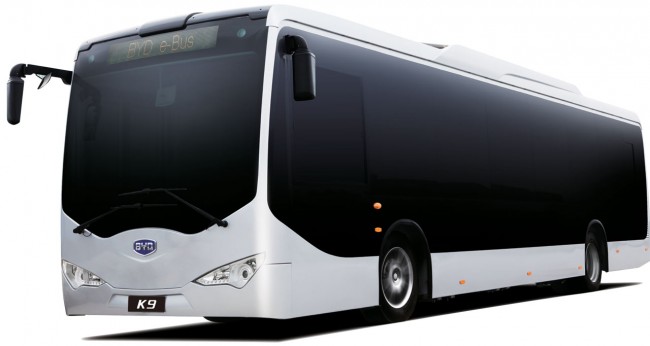 Last week, Metro postponed a decision to procure 30 zero emission buses. Despite my support for electric transit, I regard the vote with mixed feelings. As much as we want to say, "Green is green, that is all," that no matter how we go about doing it, increasing zero emissions vehicle usage is a good thing despite the means...
In this case I fear, we've all been duped. First in Long Beach and what could very well be Los Angeles if the Metro Board votes the way that its staff is recommending it votes.
This past March, I wrote a diatribe pleading for Long Beach Transit (LBT) to procure more electric buses--and they did. This, in and of itself, was a good thing. I was happy, content, even ecstatic that 10 buses--lacking the false green advertising so egregiously brought forth by CNG advocates--would be winding their way through the streets of Long Beach.
After all, the possibilities of electric buses are unquestionably revolutionary (and I don't use that term lightly) because of the broader implications involved.
Current public transit perceptions mostly run along the pejorative gamut: they are loud, they are dirty, and they are--this being the worst perception of all, particularly in California--for poor people only. The first two are actually correct: they ARE loud and they DO pollute--so why would anyone in a quiet, middle- to upper-class neighborhood ever want them putting around their homes?
Electric buses alter that perception: they run at a noise level of office conversation, they are (truly) zero emissions, and they hold the capability of being in places that were previously impossible (those aforementioned middle- and upper-class neighborhoods), thereby altering the general conception of what public transit can be.
So far, so good. It makes sense as to why LBT went electric.
But why was this endeavor--along with what could be the same for Metro--so... Anti-American? Both of the transit companies' staff support China-based company BYD rather than South Carolina-based Proterra (with the LBT Board eventually taking their staff's recommendation while Metro still awaits the vote). Even beyond their geographic locations, many other egregious differences come to light between the two bus makers--and I'll get to those in a bit.
I am not one to wave patriotism blindly, but I am one who strongly believes that--particularly given our staggering economy and the world's overall disinvestment in American technology--investment in progressing American innovation is key, particularly when it comes to sustainable and renewable energy.
One of the best examples is the glaring difference between Germany and the U.S. The former--whose economy between 1998 and 2008 went from a deficit of $5.9 billion to a surplus of $267.1 billion compared to the U.S. deficit of $568.8 billion in 2008--has become arguably the world's leader in green energies. The Energiewende (roughly translated as the Energy Transformation) revolves around nixing nuclear capability, replacing it with renewable energy and making sure those energies account for 80% of Germany's energy by 2050, cutting greenhouse-gas emissions by 40% come 2020 and 80% (yes, 80%) by 2050, and getting consumption to drop 20% by 2020 and 50% by 2050. They've created a so-called "prosumer" model that provides individual ownership--over 50%--of Germany's renewable energy capacity, leaving the four giant energy companies to own a meager 6.5%.
In other words, Germany is investing in ITSELF when it comes to sustainable and renewable energies (and, oh the irony, outsiders are investing in it as well).
And here we have two RFPs, both from Southern Californian transit companies requesting more electric buses. Two bus companies make it to the top in each bid: on one hand, we have Proterra, a rather new bus company--80% buy America--that is renovating electric bus technology. They are the only company in the world that produces an all-eletric Altoona-tested bus (Altoona is the federal testing ground where our government sanctions or dismisses a public transit vehicle as safe and sound). They also happen to manufacture the world's first full-size, 10-minute charge bus (meaning theoretically, depending upon route, 24/7 public transportation becomes possible, something L.A. has been rumored to be discussing).
It vied for the LBT electric bus RFP and lost to BYD, the China-based company that sits on the other hand. This company is now facing Proterra once again and, also once again, is receiving the blessing of a transit company's staff.
There is a blunt, succinct question that needs to be asked again: Why, given BYD is filled with a multitude of problems?
During a LBT Board meeting back in March of this year, before the Board had officially voted, it was noted that BYD had outright fabricated the fact that it had deployed buses within the U.S. and Europe, particularly to Apple in Cupertino, Hertz in Los Angeles, as well as Madrid and Holland.
Ryan Poppel, an investment partner with Kleiner Perkins Caufield & Byers was adamant in not only his support of Proterra at the meeting, but brought forth scathing accusations regarding the statistics BYD used in order to gain traction on the contract.
"Fundamentally, you are making an investment by executing this project—in that regard, your role is similar to mine," Poppel had said. "It is with this context that I am confused by the initial recommendation to this board to buy from an unproven company like BYD for this critical project... Specifically, I have confirmation from Apple in Cupertino that denies any purchases or deployments of BYD buses. I can also provide contact information for the Global EV Lead at the Hertz Corporation. They will confirm that they have not, in fact, purchased or deployed any BYD buses."
Three days after the LBT staff recommendation, Goldman Sachs placed BYD's parent company as "below expectations," with shares at "very thing margins" and "poor [second-half of 2012] results."
Years following its announcement of building headquarters in Los Angeles and Canada, both have ultimately failed to appear.
The Long Beach Post reported that test trial performance analyses of their buses were fabricated extensively.
To add icing to the cake: three people were incinerated to death after one of BYD's electric vehicle caught on fire in Shenzen.
So as I previously stated, the postponement of Metro's vote left me with mixed feelings.
On the one hand, it was reminiscent of LBT's postponement that proved ultimately unnecessary given that--despite overwhelming evidence that BYD lied about its American involvement, stats, and efficiency--they went with BYD anyways.
On the other hand, I am hopeful that perhaps Metro will understand that this is not a case of an-electric-bus-is-an-electric-bus. There are ethics and, just as importantly, there are costs beyond the given dollar sign.
The Metro Board has rescheduled the vote for June 27.
Stay in touch
Sign up for our free newsletter