Eric Garcetti
Streetsblog Transition Team: Who Should Join Garcetti on the Metro Board of Directors
11:53 AM PDT on May 28, 2013
(Note: Between now and July 1, Streetsblog will host a series of discussions with suggestions to help guide the new Mayor's transition team on transportation issues and appointments. Have a better idea than we do? Let us know in the comments section. First up, is the Metro Board of Directors.)
There are thirteen members on the Metro Board of Directors. Five of the directos are the L.A. County Supervisors. Another four come from areas of Los Angeles County through local nominating boards and a weighted vote of L.A. County cities (excluding los Angeles). Last, the Mayor of Los Angeles is automatically on the Board, and he appoints three other positions.
When Streetsblog asked Eric Garcetti, both on video and in a questionnaire, what he will look for in a Metro Board appointee, his answers were vague. We know that he is looking for "at least one person who rides transit" and people that are "independent."
These answers were not very revealing.
Over the last couple of years, Mayor Antonio Villaraigosa's appointees included former Assemblyman Richard Katz, Mel Wilson, and Los Angeles City Council Member Jose Huizar. Huizar and Katz both publicly and actively backed the candidacy of Wendy Greuel, who lost to Garcetti last week.
For the sake of discussion, we're assuming that Garcetti will replace Katz and Huizar with campaign supporters. We're also assuming that Wilson, a steady vote for Villaraigosa's priorities, will probably be replaced as well. So who do I think would make a good team for Mayor Garcetti on the Metro Board? My picks, which take into account politics, experience, and competence, come after the jump. A note, these are not who I would pick if I were Mayor nor who I necessarily think he'll pick. They are more like people I would pick if I were Eric Garcetti.
Being on the Metro Board doesn't come with large salary, but it does come with prestige, power and a platform to angle for other elected office.
If I were Garcetti, I would pick: Council Member Mike Bonin, Former Council Woman Jan Perry and Jaime De La Vega.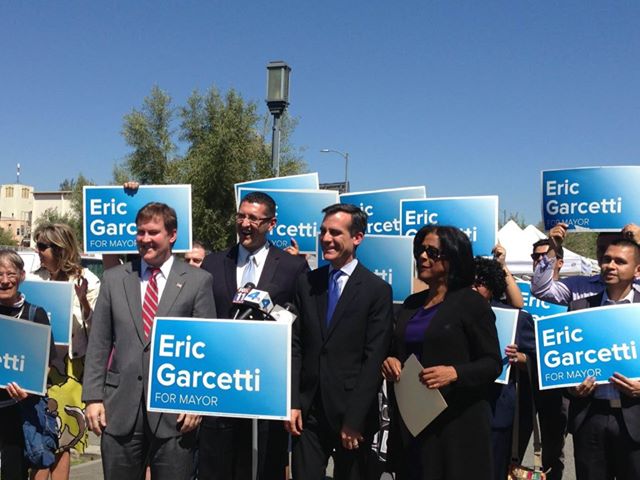 There's always pressure on the Mayor to appoint a City Council Member to the Metro Board. During Streetsblog's five and a half years covering Metro, the Council was represented by Bernard Parks and Jose Huizar. When Huizar couldn't make it, Tom LaBonge would fill in. Transportation Committee Chair Bill Rosendahl made a lot of noise about how he wanted to be appointed, but Villaraigosa went in a different direction. Both Parks and Huizar are on the Transportation Committee.
While Bonin is new to the City Council, he's certainly no outsider to City Hall or transportation issues. In addition, the battle over the route of the Westside Subway will be a heated one, and Garcetti and the City of Los Angeles could use a Westside Council Member to lead the charge.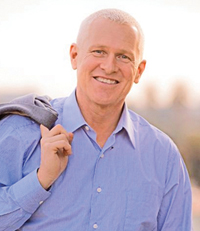 Bonin has also said he wants to be part of the Transportation Committee. Even if he doesn't receive that committee appointment, he has been the Chief of Staff for the Committee's Chair for the last four years and will likely be keeping Paul Backstrom on staff, who has established himself as something of an expert on transportation issues in his own right.
Perry may seem an odd choice, as she's already on record opposing the current route for the Westside Subway while Garcetti has expressed approval for the route. However, her time as a Council Woman for a dozen years makes her a good person to be the Mayor's point person on several transit issues.
Under redistricting, Perry's old 9th District was changed to mostly cover South Los Angeles. However, originally her district included portions of Downtown Los Angeles that will be impacted by the Regional Connector project. Perry also served as Chair of the Expo Construction Authority for a couple of years. Last, to state the obvious, to have a powerful and well-respected African-American politician representing the Mayor on issues related to the Crenshaw Line is a bonus for the Mayor.
These experiences make her a perfect point person for any issues that come up during Expo Line Phase II Construction or planning and possibly early construction of the Regional Connector and Crenshaw Line.
Both Bonin and Perry were loud supporters of the Garcetti Campaign.
Jaime De La Vega did not publicly endorse a candidate, which is common for General Manager's of city departments. The LADOT General Manager, who also served Villaraigosa as Deputy Mayor for Transportation, has experience in transportation policy going back to the Clinton Administration. If Garcetti is serious about "speeding up" construction of Measure R projects, keeping Villaraigosa's point person on board his team is an easy decision.
There is recent precedence for an LADOT General Manager to serve on the Metro Board of Directors. Rita Robinson, De La Vega's predecesor, briefly served on the Board in 2009 and 2010.
Of course, there are literally hundreds of good (and interesting) choices available for these plum positions. Mitch O'Farrell, who will replace Garcetti in his old Council District and LaBonge, another supporter of Garcetti and a long-time member of the Transportation Committee, have both made noise about being appointed to the Board as well. Of course, Garcetti could also pul la wild card out of the deck, or choose to keep some of Villaraigosa's team despite the availability of other qualified people.
If you have better suggestions than I, leave them in the comments section. We'll update Streetsblog the moment we hear news on Metro Board appointments.
Stay in touch
Sign up for our free newsletter