City Planning
When Good Intentions are Not Enough: LA/2B Struggles to Reach Out to South L.A.
11:44 AM PDT on August 31, 2012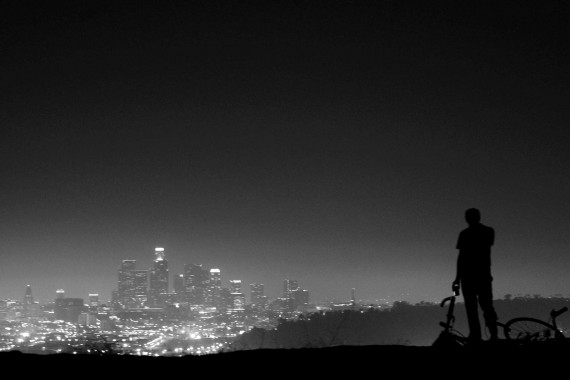 "Are they going to actually listen to what I have to say?" a South L.A. community leader asked when I talked to him about getting involved with the LA/2B project (the effort to integrate Complete Streets principles and community input into the Mobility Element of the City's General Plan).
It is a question that many in South L.A. ask with regard to the City of Los Angeles.
Residents often feel that they haven't been asked their opinion enough in the past. In instances when they have been asked, they are frustrated that their input never seems to materialize in the form of changes in their neighborhoods. Or, when changes do occur, they are not in line with residents' needs or priorities.
So, when the City does genuinely want residents' input on something, as it does with LA/2B, planners are finding themselves fighting a bit of an uphill battle. While the four LA/2B outreach events held in the Central and East Valley sections of the city earlier this year were well-received, smaller community meetings held in South L.A. have yielded few attendees and little in the way of results.
Other outreach efforts have not fared much better.
Of the 2500 "Great Streets, Great Neighborhoods" kits (asking residents to share their vision for their neighborhood, rank their priorities, and map out opportunities for and barriers to mobility) sent to neighborhood councils and other community groups in June, only about 50 have come back so far. While they expect more kits to be returned during September, planners know the feedback may be incomplete. In South L.A., as in many parts of town, the neighborhood councils can be out of touch with the needs or aspirations of the wider population that may occupy a lower socio-economic stratum and have fewer choices with regard to transit. Other community groups, while in touch with their constituency, may not have the capacity, resources, or time to hold workshops with residents for a project that isn't directly linked to their normal operations.
Attempts to facilitate participation through an online portal have also largely failed to reach those in South L.A. While 80% of L.A. districts are represented in the 700-plus responses received online, there are "huge gaps" in participation from South L.A. and the East Valley, according to Jane Choi of the Department of City Planning.
In South L.A., the gap is due, at least in part, to the limited access to the Internet of some in the area and different use patterns of those online.
The kind of topics discussed on the site may also not have resonated with residents.
Cyclists in the area, for example, are often commuters that feel safer riding on the sidewalks, even when bike lanes are available. This group does not generally see themselves as part of a cycling community and could easily be alienated by questions on the site about building on the Bicycle Plan or their vision for a bike-friendly city. Some may even fear bike infrastructure as a harbinger of gentrification. Or, if Spanish speakers, they may simply have been confounded by some of the Spanish translations of the questions and participants' comments.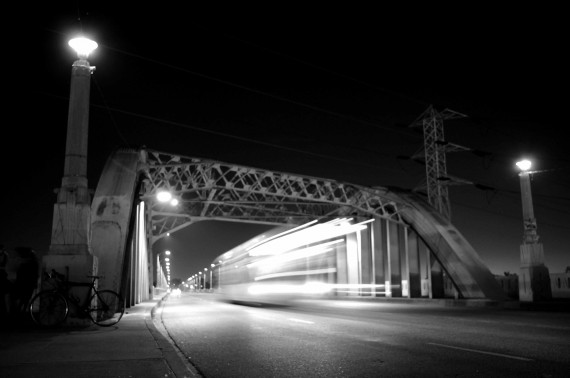 "It may seem like we're not doing enough, but, honestly, this is more than we've ever done," Choi told members of the Coalition for an Active South L.A. (CASLA).
"Surprisingly, sadly…" she added with an apologetic laugh upon seeing the skeptical looks she was getting from those seated around the table.
She had come to the CASLA meeting, held at Community Health Councils, Inc. (CHC) last Tuesday, as part of her outreach effort to engage South L.A. She wanted to connect with the leaders of non-profits and community-based organizations to learn more about whom she should be reaching out to within the community.
She also seemed to be hoping that some of the groups would volunteer to take on a leadership role, either to get their own members together to work on a Great Streets kit or encourage other groups to do so. An idea that didn't go over too well with non-profit representatives who felt they were already stretched too thin. Or with others, like Jessica Meaney of Safe Routes to School, who voiced concerns that the City was making decisions without pulling from either enough or the right kind of data.
Choi persevered, trying to underscore the importance of qualitative, experiential data and of bringing voices from South L.A. into the discussion.
"Usually...when you have a city-wide process like this," she said, "we're lucky if we get 200 people to participate. And those 200 people are usually a homogenous group of people that don't represent the voices of everyone in L.A. And, they are very loud. And very demanding."
Much has changed since the Mobility Element of the Plan was last updated in 1999, both with regard to transit options and the level of public support for biking and pedestrian infrastructure, Choi noted. The current revision therefore presents the perfect opportunity for planners to tap into that momentum and use public input to inform the drafting of new Plan goals, objectives, policies, programs, and standards for how streets should function.
They weren't doing this "just because we have to," Choi wanted the group to know. The online town halls, think labs, and Great Streets kits are all part of the City's effort to show that it is both ready to listen and sincere.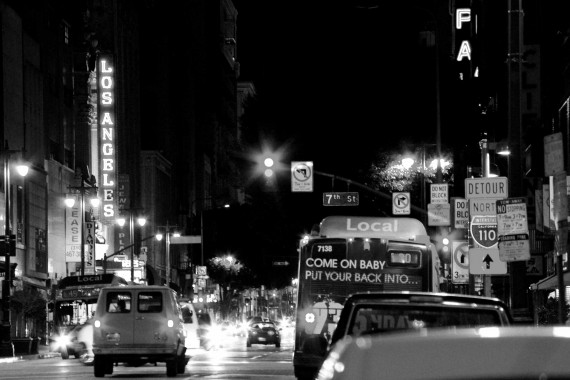 Although Choi is clearly sincere in her desire to reach out to South L.A. and other Angelenos, the City seems much less so. They did not (or could not) provide her office with the resources it would need to identify and engage the relevant community groups in order to bring them into the process.
Or, as she put it, "It's me and half of someone else's time working on this."
Moreover, although her appearance at the CASLA meeting and networking efforts are a great start, it is too little too late. That needed to be the approach at the outset of the community engagement period and that phase, officially supposed to close today, needed to be open for longer than six months. While Choi has said she is allowing for Great Streets kits to come in through the end of September, it isn't nearly enough time for her and her half-assistant to get out and about knocking on doors in South L.A., much less the rest of the city.
Sitting in the conference room at City Hall, talking one-on-one with Choi about the challenges of and different possibilities for engaging residents of South L.A., I couldn't help but feel overwhelmed for her.
Frustrated, too.
Not with her, of course, but with the missed opportunity that LA/2B represented. There was no way that one and a half people could engage a city of this size on its specific needs and aspirations in any meaningful way in such a short space of time. That should have been obvious from before the project began.
Crafting visions together of how we can be better interconnected via infrastructure requires that we first be connected as people. To connect with people in South L.A., you need to go there and go regularly. You need to take the time to inform people fully and also be prepared to listen. You need to be sincere and you need to follow through.
As basic as that sounds, it isn't the kind of approach that many agencies work into their planning. It is considered too resource-intensive and time-consuming. But it can save time and money down the road if it results in projects that fit the needs of communities better. Nobody wins when money is sunk in a project that the community rejects, has to be revamped later, or reinforces a community's perception that the City does not have its best interests in mind. Moreover, that community will be even less likely to engage with the public sector the next time around. And no amount of infrastructure can fix that.
Want to have your say on your vision for L.A. before the window for participation closes? Need access to a Great Streets kit? Check out Ideas.la2b.org
Sahra is Communities Editor for Streetsblog L.A., covering the intersection of mobility with race, class, history, representation, policing, housing, health, culture, community, and access to the public space in Boyle Heights and South Central Los Angeles.
Stay in touch
Sign up for our free newsletter