Civil Rights
Separate but Eco: Livable Communities for Whom?
11:10 AM PDT on May 21, 2012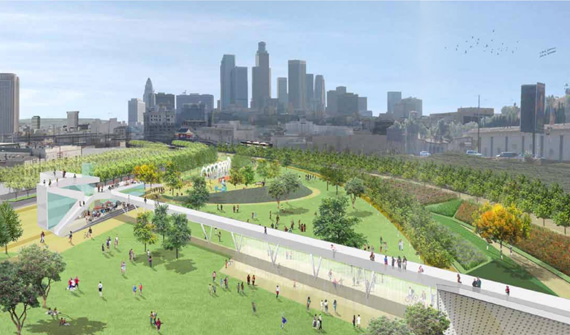 Note: The authors are active advocates in the urban sustainability movement, focusing on non-motorized transportation in low-income urban areas. As mixed race women of color, we believe that we are in a unique position to bridge the advocacy communities trying to better conditions for the urban poor and for the environment. In this series, we draw on our experiences in the bicycle and environmental movements to shed light on the unfortunate divides we have noticed between urban sustainability communities and low-income communities of color.
When environmental advocates talk about urban sustainability, we often focus on how people use space and how we can encourage design that has a lesser impact on the environment.  How do people get around, are there single or mixed use developments, how can we minimize commutes between work, the grocery store, and home? Rarely do we mention class differences in who lives in the same neighborhoods or, crucially, the issue of segregation and how discrimination has shaped where Americans live and with whom they associate.
Surely we're aware of the legacies of 1950's white flight and urban redevelopment, where cars enabled Americans to flee the supposed contamination of newly integrating city centers. We know about the subsequent trend where city agencies labeled those neighborhoods left behind as "blighted slums" ripe for redevelopment. And yet we remain silent about the parallel between these twentieth century traumas and our current interest in promoting urban sustainability in these same areas through large scale economic redevelopment. Because race and class inequalities have been left out of the conversation, eco-friendly developments that aim to increase property values and, consequently, reduce affordable housing stock, get promoted as the key to urban sustainability.
Sustaining the ethnic and cultural diversity of our shared spaces should be an explicit priority of the environmental movement, and this means confronting the trend toward making "eco-friendly" neighborhoods primarily exclusive enclaves of wealth. We have seen this in countless neighborhoods in Los Angeles, New York, and Portland, where bike lanes often get striped in "up and coming" neighborhoods only after more affluent residents move in.
In some neighborhoods, diverse communities inhabit the same shared spaces, exposing people to different ways of life and creating an exciting atmosphere. Central Los Angeles has many such neighborhoods. Yet we often talk about these neighborhoods in terms that could erase the diversity that makes them so valuable. Their "green" features (like density and proximity to transit and commerce), have become marketable amenities, but as housing costs rise in neighborhoods like Koreatown, East Hollywood, Pico Union, and Boyle Heights, will the diverse communities who live in these spaces survive or disappear?
The point is not to criticize the flourishing of environmentally conscious lifestyles in LA, but to recognize that sustainable practices such as bicycling can take more than one form. We reject the idea that only built environments that fit a "new urbanist" cookie cutter model can be sustainable and livable. In practice, though, the "livable places" created by developers for affluent residents are seen as more worthy of public investment than those utilized by immigrants and people of color. In a paradigm where long-standing neighborhoods exist as playgrounds for the imaginations of urban designers rather than as places created by the people who live in them, bike lanes and other green improvements often have less to do with actual people on bikes or transit and more to do with their value as green infrastructure.
One clear example of the divide between green and low-income communities is the fight for affordable AND sustainable housing and development in Chinatown. Chinatown youth and SEACA (Southeast Asian Community Alliance) are currently leading a campaign to advocate for the inclusion of affordable housing within the Cornfield Arroyo Seco specific plan update (known as "CASP"). The plan, first introduced in 2007, was a shining model of sustainability, encouraging transit-oriented development near three Gold Line train stations and adjacent to the LA River,  recommending bike lanes and lowering parking requirements for housing developments. The problem was that many existing low-income Chinese, Vietnamese, and Latino residents who could have truly benefited from their neighborhood becoming more environmentally sound were likely to be displaced. The plan encouraged market rate housing stock and provided no incentives for affordable housing in the area.
We need to recognize and respect how people are making communities work in places we have historically labeled as blighted slums. New urban designs for "livable communities" strongly resemble existing cultural norms in low-income, transit dependent communities. These norms include community porch spaces, diverse groups interacting in public spaces, and the frequent use of transit, walking; basically, living carfree. LA artist and urban planner and LA Streetsblog contributor, James Rojas has long documented the unofficial ways that Latinos in East LA have created sustainable public spaces, such as the Evergreen Cemetery walking track. Is the repackaging of pre-existing realities of many low-income urban areas into eco amenities marketed to middle class, white professionals creating a type of lifestyle politics that perpetuates inequality? Will we create neighborhoods that are separate but eco?
As sociologists Kathleen Newman and Victor Tan Chen noted in their 2007 book The Missing Class, integrated (mixed income, mixed race) neighborhoods are all too often fleeting as lower income families get flushed out by rising property values. In his classic 1990 book StreetWise, sociologist Elijah Anderson chronicled the ironic and unfair results of improving an urban neighborhood, pointing out that making neighborhoods more desirable leads to more gentrification without the original inhabitants being able to benefit from the improvements.
Legal scholar Sheryll Cashin, in her 2004 book The Failures of Integration, wrote about the simultaneous "pull of personal preferences and the push of discrimination" that lead to segregated neighborhoods. Recently, anthropologist Melissa Checker published an article about "environmental gentrification," the displacement that takes place after environmental justice activists and other community-based movements have improved conditions in a neighborhood and its property values rise. We need to stop framing displacement as a regrettable but inevitable outcome of sustainable development in urban neighborhoods. This is not a coincidence; people are being pushed out.
The two of us started collaborating around these issues in 2008, and we've experimented with various projects, such as CicLAvia and City of Lights, that focus on how non-motorized transportation is used by and can uplift the urban poor. Our work has aimed to legitimize low-income people as cyclists with needs and a voice. We started this work because we noticed something missing then (and even now) in planning discourses: how sustainable transportation projects and other forms of progressive urban design relate to historically disempowered communities of color.
It's important to understand how power fits into transportation. 
Thanks to the civil rights movement and activists like Rosa Parks, how someone travels through a city now is not determined by their race. At the same time, though, socially stigmatized transport modes have faced enormous political opposition. It would be foolish to pretend this has nothing to do with race or class. Biking, using public transit, and even walking have long had a stigma of poverty and disempowerment. In their 1997 book Just Transportation, Robert Bullard and Glenn Johnson argued that transportation benefits tend to be more accessible to affluent people and transportation burdens fall on lower income people. Cars are still the "gold standard," but as more and more young urban professionals choose to locate in transit-oriented, walkable neighborhoods, carfree transportation options may become less accessible to the displaced poor.
In our experience, the bike advocacy movement rarely discusses the role that class and race privileges play in the placement of cycling amenities in certain neighborhoods and not others. Areas of the city that are home to more affluent cyclists receive more bicycle infrastructure, but environmentally friendly affluent professionals still proclaim that using a bicycle in and of itself proclaims a minority status that has nothing to do with class, race, and/or gender privileges. We have seen widespread use of the term "second class citizen" and other social justice language to describe the negative experience of bicycling on car-dominated streets. But these claims alienate communities of color; they make the bicycling community seem extremely insensitive to the very real legal discrimination that the civil rights and immigrant rights movements have challenged. They allow critics to dismiss bicycling as a solution because some cyclists don't examine their privilege.
In another sense, "bicycle privilege" means having the option to choose a historically stigmatized mode of transportation because it does not pose a threat to one's social reputation. From our conversations with jornalero cyclists, some of the most marginalized members of our society, it is clear that some enjoy cycling, but many are simply "accidental environmentalists." We have found that many people who are biking or using transit out of economic necessity would prefer to be driving. It makes sense that many low-income people of color, who have had to fight their whole lives to be acknowledged as equal citizens, are attracted to driving cars.
Are the people that we want to include in the urban sustainability movement going to be displaced because "livable" is not also affordable and because we have defined our movement so narrowly as to not include low-income communities? What will be the future of central LA, a great place to ride a bike or take transit today, as it gets re-evaluated as a desirable place to live by more affluent residents?
How do we support both the rights of working people and promote affordable housing and environmental amenities like bike lanes? We believe that these projects can co-exist in what we are calling "equitable environmentalism." We refuse to reject or abandon sustainable development or the existing communities it affects. Rather than approaching urban revitalization with a "manifest destiny" vision, we believe that the lived realities and values of existing urban communities should determine how we approach those places. We believe that the future lies in an ecological perspective that respects how sustainable development can include and celebrate diverse communities.
Stay in touch
Sign up for our free newsletter