Zev Yaroslavsky
Zev Reader Questionnaire Part 1: Metro and Transit
5:03 AM PDT on July 26, 2011
Supervisor Zev Yaroslavsky's answers to our reader questionnaire were so detailed that we decided to break the questions in to two parts.  There is just so much to chew on in this section, such as Zev's views on the Westside Subway Station Debate, the importance of a subway and the future of the I-405 Transit Corridor.  We've said enough about Zev over the years, so now it's his turn.  As always, all questions came from you, the readers, and the Supervisor's staff assures me that all answers came from Zev himself.
Part two of the questionnaire is below, be sure to check it out.  And thanks to the Supervisor for taking the time to talk with us!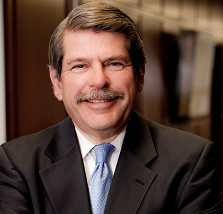 1) What are your underlying principles when making transportation policy decisions as a Metro board member? (Efficiency, cost-effectiveness, equity, environment, etc.) As future transportation projects in a built-out city are planned, how do you make trade-offs among different constituencies?
A. Los Angeles is the largest and most spread out metropolitan community in the nation. As such, a "one size fits all" approach to transit can't work. While the bus system remains the backbone of our transit network, buses alone are simply not enough, particularly when most of the routes are in mixed traffic. We must include heavy rail (subway), light rail and dedicated busways in our transit tool kit.
Every geographic region in this vast county deserves to be part of our regional transportation system. However, while transit needs are seemingly infinite, transit funds are not. Typically, transit modality decisions are made principally on the basis of ridership and cost per passenger mile. Unfortunately, that has not always been the case in Los Angeles County, and there are always pressures at Metro to make exceptions to that rule of thumb.
In Los Angeles, subways are most appropriate where ridership numbers are high; e.g. downtown, Hollywood and the Wilshire corridor. In less densely developed areas, where there are fewer numbers of people per mile, light rail and busways make more sense from an economic, transit and environmental standpoint.
A case in point is the suburban San Fernando Valley Orange Line that I championed in the first half of the last decade. It cost $300 million to build, and it carries upwards of 25,000 riders per day. It is the most successful busway in the nation and carries more daily passengers than some of our light rail lines. Despite the busway's success, we still have a regional competition for expensive rail projects where buses on fixed guideways would sometimes do just as well at far less cost. And they have certainly proven their popularity with the riding public.
The fact is that every part of our region suffers from traffic congestion and less than optimal public transit service. There are some parts of our county that have multiple mass transit lines, and some that have none. Those and other inequities need to be addressed. That was the basis for the voter-approved Measure R transit program and Metro's Long Range Transportation Plan, adopted unanimously by the Metro Board in 2010.
2) As the Westside's County representative, what are you doing to defuse the brewing battle between Beverly Hills and Metro over the Westside subway? How will you differentiate between BH's legitimate and illegitimate concerns while keeping the project on time and on budget?
A: The battle between Beverly Hills and Metro is no longer merely brewing; it has erupted. When Metro proposed consideration of a subway stop at Constellation and Avenue of the Stars in the heart of Century City, the Beverly Hills School District launched a broadside against the idea. This alignment necessitates tunneling under the Beverly Hills School High School property. School officials were concerned about various impacts the subway would have on the high school. These impacts include the potential for noise and vibration that might affect the school, and interference with the school's redevelopment plans.
First, when this issue first arose, I committed that Metro would conduct appropriate geological and seismic studies on both candidate corridors to Century City---the Santa Monica Boulevard route and the Constellation route---to determine whether either alignment could be built safely and in an environmentally sound manner. In the high school alignment, the subway is engineered for an average depth of 80 feet, among the deepest in the region.
We've asked our consultants to assess whether an underground train could be heard or felt at this depth. Our consultants are currently completing their analysis, and I anticipate they will present their findings to the Metro Board at its September meeting.
Second, Metro has advised the school district that it is prepared to work around any of the building plans they have on the high school property. Metro believes it can accommodate the school in this regard. The school district has yet to provide specific building plans to Metro.
Finally, I made one other promise: My decision on which alternative I support would be based on evidence and science, not on emotion. Our subway system currently runs under schools, businesses and homes throughout its downtown- North Hollywood alignment, and there have been no safety or quality of life issues in operating the subway along that route.
I continue to meet with Beverly Hills officials. Metro geologists will meet with Beverly Hills experts. Our lines of communication are open. I hope and expect that when Metro's geologists complete their analysis, we will be able to have a rational, evidence based discussion on the candidate alignments. I have asked
only one thing from all the stakeholders: Don't make up your minds until all the facts are in.
3) What type of transit mode do you think would be best for the 405 Corridor Project?
A: Because of the large volume of people who travel between West Los Angeles and the San Fernando Valley along the 405 corridor, the best transit mode for the 405 corridor is rail. The 405 is one of the most congested freeways in the region.
When we wrote Measure R, we included $1 billion as a down payment for a rail line through this corridor. Those funds are allocated to the third decade of the Measure R plan. This project will be very expensive, costing far more than was earmarked for it in the sales tax measure. One reason for this is that to get from one side of the hill to the other, Metro will likely have to tunnel under Sepulveda Pass. Sadly, given all of the other priorities in our region, it will be some time before this line can be built.
4) Is there a transit project that you think is critical for L.A. County's future that isn't part of Measure R?
A: Potential transit lines that are not funded at all by Measure R include an extension of the Red Line subway from Hollywood to West Hollywood along Santa Monica Boulevard, a rail line that would connect Hollywood to Silver Lake, and an extension of the Orange Line from North Hollywood to Burbank. These
projects didn't make the Measure R cut and are, therefore, a long way off. I also consider the 405 rail project, which is only partially funded by Measure R, an extremely important regional project.
Stay in touch
Sign up for our free newsletter