Pasadena
How Can We Increase Pedestrian Activity on South Lake Avenue in Pasadena?
9:05 AM PST on February 18, 2011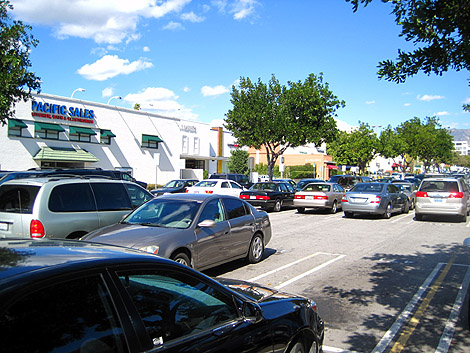 For awhile now, I've contemplated the perplexing question of "What can improve South Lake Avenue (an underperforming shopping district)?" and I've come up with my own conclusions as to why the moribund district performs so poorly.
Let me also start off by saying "Thank you" to those who took the time yesterday to email me their thoughts expressing their very valid concerns over the unfortunate news that Borders will be closing their location on South Lake Avenue due to their recent bankruptcy and reorganization (a Borders store associate on South Lake Avenue told me "one to two months").
I was just as bummed about the news, and as a result of those emails I received, I felt compelled to go out and "exam" South Lake Avenue today by doing my own little research. I asked myself the obvious question as I walked up and down the street: "Why are there so few people walking on South Lake Avenue?"
The answer in my opinion is quite "simple" and boils down to two major drawbacks that hamper South Lake Avenue: 1) The tenant/business mix is uninteresting in its current configuration, and 2) the back entrances to the businesses from the Shoppers Lane parking lot is insidiously harmful to South Lake Avenue in the front.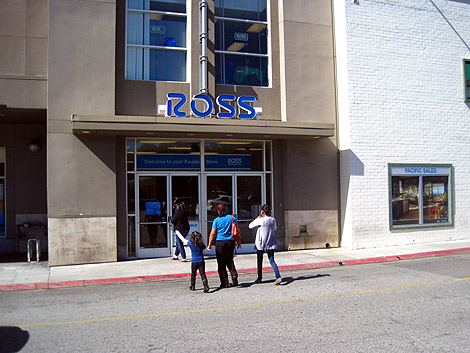 The current mix of businesses that line South Lake Avenue is really not that interesting (I walked up and down and found it really quite boring). Part of the joy of having a shopping district is being able to stroll and window shop a variety of interesting stores and restaurants mixed in to add some spice (think Old Pasadena). However, for South Lake Avenue's case, between mattress stores, gallery frames, and appliances, a substantial portion of the stock of businesses are, quite frankly, uninteresting to the everyday pedestrian shopper. Plus you have a lot of "bunching up" where many restaurants (like Panda Express, Hamlet, etc.) are further north in a group (like a food court) instead of being more mixed in adding to a more dynamic experience.
And now we go into the territory of "parking," which is always controversial and loaded with emotions (this is the land ruled by cars, and more cars, right?). Nevertheless, I am going to say it isn't the lack of parking that is damaging South Lake Avenue (as many believe that's the case). I believe that over half of South Lake Avenue falls victim to what I call, "the strip mall paradigm," which is to say people park their cars (in the back parking lot on Shoppers Lane much like a strip mall) as close to the store they plan to shop in (i.e., Ross, Pier One, etc.) much like a strip mall.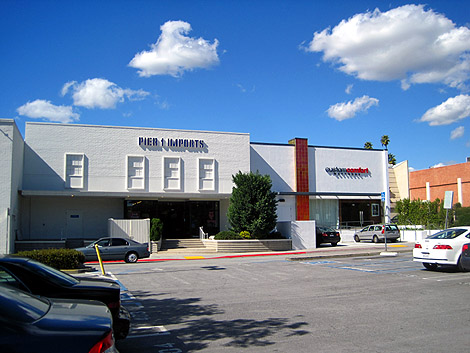 What you have are people entering through the back of the stores because the back really becomes the "front," if that makes any sense. Case in point, there is a Ross cashier checkout "conveniently" located by the back entrance to accommodate most of their customers entering and exiting through the back (where the parking is of course), so in essence, the back of the store really starts to function like the front of the store.
So if people/customers are entering and leaving through the back of these stores, what that phenomenon really is doing, collectively, is siphoning away much of the potential pedestrian foot traffic/energy along South Lake Avenue making the district feel "too quiet" and even "dead." This becomes a big problem over time, turning into a vicious cycle that's hard to break as people (including business owners) perceive South Lake Avenue to be an unattractive location to do business or shop.
I propose: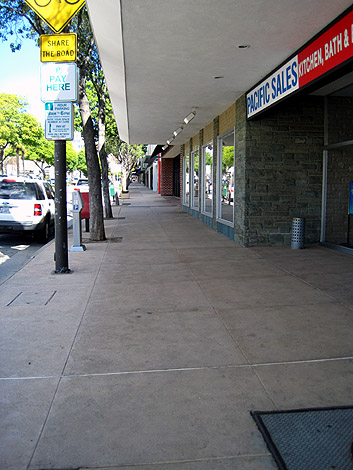 1) The stores and businesses close their back entrances (open only to loading/unloading), forcing people who park in the back lot to walk to the front of South Lake Avenue through lovely, but dying corridors like the Burlington Arcade, which could really benefit from the continuous foot traffic if more people are forced to walk through there. This would make South Lake Avenue seem much more lively as there would always be more people walking up and down the street since they can no longer slip into stores from the back.
2) The South Lake Avenue Business Association (run by Gina Tleel) should get all the major property owners in a room (easy as herding cats right?) and figure out a master lease plan where owners are on the same page. That way, South Lake Avenue will start to have a plan on what kind of businesses would perform the best, and therefore, benefit the community and its customers the most.
Voila!
As for Borders closing, there is not much we can do about that, but we can take it as an opportunity to make sure that the next business that leases the space will be just as beneficial to the community.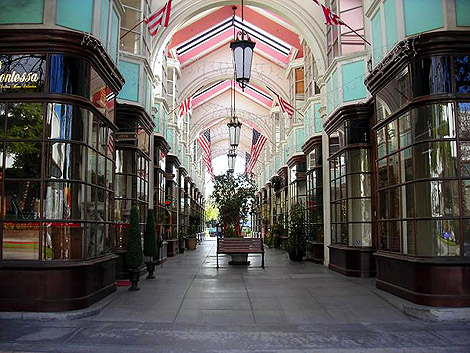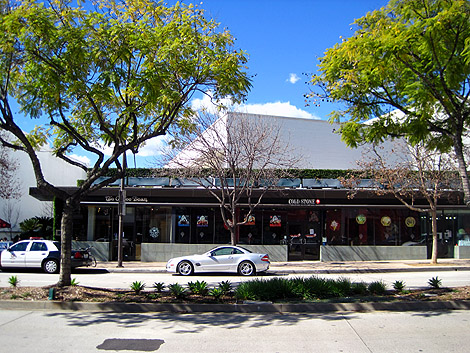 Stay in touch
Sign up for our free newsletter