High Speed Rail
Undocumented Immigrants Can Get Drivers Licenses, New Regulations for "Buy Here Pay Here" and Other News out of Sacramento
11:58 AM PDT on October 1, 2012
In addition to the mixed news on legislation impacting bicyclists, Governor Brown acted on many other pieces of legislation that will have a direct impact on transportation planning and public safety.
Governor Signs Law Allowing Undocumented Immigrants to Obtain Drivers Licenses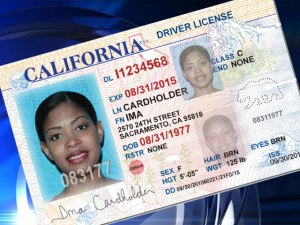 Perhaps the most controversial action the Governor took last week will allow many undocumented immigrants to earn drivers licenses. AB 2189, introduced by Asm. Gil Cedillo (D-Los Angeles), allows immigrants who qualify for a new federal work permit program and reside in California to apply for drivers licenses. A new federal protocol allows illegal immigrants who came to the United States before they were 16, and who are now 30 or younger, to obtain work permits.
Cedillo, who has introduced legislation that would allow all undocumented workers to earn licenses, points to safety as a major reason why all Californians should support licensing all interested potential drivers.
"This is important first step to making sure our highways are safe for all Californians," Cedillo writes in an official statement. "I am proud that the governor chose public safety over politics. I look forward to continuing to work with his office to make sure that all motorists in this state are licensed, tested and insured and that California will once again enjoy the safest highways in America that they deserve."
"Encouraging" High Speed Rail Authority to Shop for Rail Cars in California
As you might have heard, the California High Speed Rail project is somewhat controversial in the state. In an effort to boost job creation and improve the project's popularity, Brown signed AB 16, authored by Henry Perea (D-Fresno), which "encourages" the Authority to purchase cars for the project that are manufactured in California. One option to meet this "suggestion" would be  Sacramento-based Siemens Rail Systems.
"Siemens has seen first-hand the benefits of high speed rail for communities around the globe and is pleased that California is taking the lead in the United States," Siemens spokesman wrote to Sacramento Business Journal. "We stand ready to provide the best trains in the world for California once the project enters into the rolling stock procurement phase. Siemens will also work to assist the project with its offerings on infrastructure (signaling, electrification, building technologies, etc.) as the different phases of development deem appropriate."
Despite the legislation, the authority needs to tread carefully. Federal law prohibits selecting contractors based on the location of their factory if the project receives any federal funding. California High Speed rail is reliant on federal funding for most of the construction cost.
New Rules for "Buy Here Pay Here" Dealerships, Brown Passes on Strongest Law
"Buy Here Pay Here" dealerships are the hybrid used car/financing companies that make profits by selling low-quality cars at high prices to consumers with poor credit scores. The buyer pays for the car with a loan offered by the dealership which is often many times higher than average interest rate they would receive on regular loans.
After a groundbreaking series in the Los Angeles Times last year, legislators introduced three pieces of legislation aimed at curbing some of the excesses of this vampire industry. Last week, Brown signed two of these pieces into law but left the strongest one unsigned. The two bills Brown passed both dealt with the "automobile dealership" side of the industry while the one he vetoed dealt with the "finance" side.
Brown vetoed SB 956, introduced by Senator Ted Lieu (D-LA). Lieu's legislation had three major points:
Impose regulations on dealers offering Buy Here, Pay Here installment loans by requiring them to obtain a California Finance Lender's license, which would provide consumers with an array of protections.
Limit used-car installment loans to a maximum 17.25 percent interest, which would give California the strongest cap in the nation.
Change the way Buy Here Pay Here used car dealers are able to repossess vehicles to include grace periods and make it easier for buyers to reinstate a repossessed car.
In his veto message, Brown said he would be interested in revisiting the issue if the legislation he did sign proves insufficient in regulating the industry.
AB 1447, introduced by Asm. Mike Feuer (D-LA), curbs the Buy Here Pay Here business model in three ways.  change three parts of the business strategies of Buy Here Pay Here dealerships.  First, dealers are required to post the selling cost of the vehicle on the body of the vehicle.  This prevents dealers from setting prices at the negotiating table based on their estimate of what the seller could afford.  The legislation also prohibits Buy Here Pay Here dealers from hasassing references for the buyer after the sale, requiring cash payments in person from drivers and disabling and tracking cars with GPS systems when payments are late.
Brown also signed  AB 1534 authored by Bob Wieckowski (D-Fremont). AB 1534 requires dealerships to list the price of an automobile based on a third-party valuation source, such as Kelley Blue Book or the NADA Guide in addition to the price listed by the dealership.
All Hail the Robo Cars
Governor Brown made a trip to Los Angeles last week to take a spin in a "self-driving" Prius on the way to Google's Venice headquarters to sign SB 1298, introduced by Alex Padilla (D-Los Angeles).
The legislation establishes safety and performance standards for the safe operation of autonomous vehicles on California's roads and highways. Google's fleet of autonomous vehicles has already logged 300,000 test miles on California's roads and highways. Ford and GM are also steadily moving towards fully autonomous vehicles by introducing more and more semi-autonomous features to the market.
Stay in touch
Sign up for our free newsletter