Antonio Villaraigosa
The Mayor's Office, Measure R and Multiple "Plan B's"
11:19 AM PST on January 30, 2012
When the Mayor and his staff in city hall say that nothing is off the table when it comes to accelerating project development and construction for the transit projects funded by the Measure R sales tax, they aren't just talking.  While the Mayor promised that there was a "Plan B" if his efforts to change federal law to favor communities that tax themselves to build transit don't go anywhere in D.C.
Now, on the eve of announcement of a new federal transportation bill from leadership in the House of Representatives, the Mayor's office is pursuing three different options to leverage the expected $40 billion in sales tax revenue over the 30 years between 2009 and 2039.  Besides the pursuit of federal dollars, there is also the possibility of asking L.A. County voters to tax themselves again and working with equity firms in China to finance the projects.
Last week, Streetsblog talked to Deputy Mayor for Transportation Borja Leon about the different options being pursued and where the city is in the process.
Plan A: America Fast Forward Née 30/10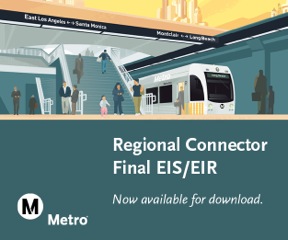 "Plan A" is still the 30/10 or America Fast Forward plan to change federal law to reward communities that choose to tax themsleves to expand transit.  If enacted, the Mayor's proposal would create interest free loan programs that would allow projects to get started earlier and would re-prioritize federal grant programs.  When Republican leadership in the House of Representatives and Democratic leadership in the Senate announced proposals last year, both included major increases in the TIFIA loan program which is a major provision of America Fast Forward.
The Mayor's Office appears confident that this increase will remain.  "We have been working with the Federal Government and have a great partnership," explains Leon.  "A lot of things have been moving in the last week with America Fast Forward."
We should find out if the confidence, and Mayor's lobbying efforts, have paid off this week.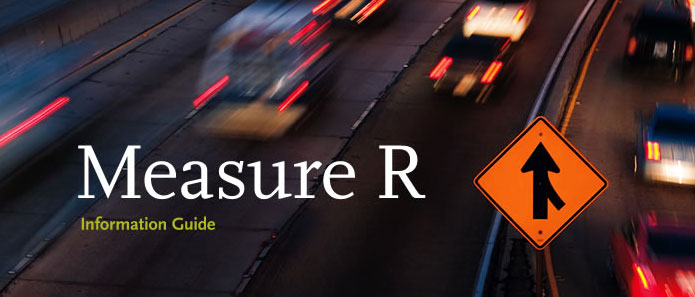 Plan B: Measure R+
Earlier this month Assemblyman Mike Feuer, a close ally of the Mayor when it comes to transportation expansion in Los Angeles, announced new legislation that would allow L.A. County voters to vote on extending the Measure R transit tax, creating opportunities to speed up the construction time of projects through bonding and perhaps add to or improve existing projects.  Supporters of transit expansion have dubbed the proposal "Measure R+."  But it could also be dubbed, "Plan B."
Getting "Measure R+" from legislative proposal to passage by L.A. County voters is a tall bill.  First, AB 1446 must be approved by a pair of committees in the State Assembly before moving to final passage on the Assembly floor.  Then the process has to repeat itself in the Senate.
On this front, Leon is confident that Feuer can shepherd the bill through the process. "Assemblymember Feuer has been a great partner; he helped the Mayor with Measure R at the State Legislature. If its the Extension or anything else to accelerate Measure R, the Mayor will fight hard to get it done," Leon says.
From there, passage of a sales tax still has a long road to go.  The bill has to be signed into law by the Governor, the same Governor that hopes to have a statewide tax to balance the state budget on the ballot.  Some tax experts believe that the more tax initiatives on the ballot, the less the chance that they will pass.  It's also possible that funding for High Speed Rail could be on the ballot.  Will Jerry Brown want to risk one his statewide projects to allow a local sales tax proposal?  With this governor, it's hard to predict.
Even if the Governor signs the bill into law, then the Metro Board of Directors and L.A. County Board of Supervisors has to act to put a measure on the fall ballot.  Even then, it would take a two-thirds vote of L.A. County voters to pass the measure.
The stars were in alignment to pass Measure R in 2008.  Are they similarly aligned in 2012?
Plan C: Financial Support from Chinese Investors
Many were surprised when L.A. Times transportation writer Ari Bloomekatz reported that Mayor Villaraigosa was talking to Chinese investors about financing a front-load of Measure R transit projects a mere ten days ago.  Leon writes that negotiations began in the fall of last year and are ongoing, but are still in the early phases.
"In Ocotober 2011, the MTA was approached by several parties concerning unsolicited offers of low-interest financing. Soon after, the CEO released a memo to the Board explaining the interest from Sovereign Wealth Funds. If there are parties that offer financing terms that are below current U.S. market rates, we should be willing to explore them. If the Chinese and/or any Sovereign Wealth Fund is willing to provide such terms we shouldn't automatically discount it," he explains.
There are several barriers to bringing this proposal to reality as well.  Working with investors in a foreign country is never easy, even if the investors have experience working in other countries.  Even if the county, Metro and the investors are all in agreement, there's always the chance that such a deal could become politically problematic.
The other question is whether there will be other "add-ons" to a proposal with the Chinese that could make the loan less valuable than one from a more local equity firm.  Will L.A. have to buy passenger cars or other technologies from Chinese manufacturers?  Will L.A. County actually get a better deal by getting a higher interest loan from an American firm that has less strings attached?  All those details remain to be worked out.
Going Forward
Denny Zane, the executive director of Move L.A., the organization most known for pushing the original Measure R believes there is merit in all three proposals, but sees "Measure R+" as the key to getting the eight transit projects that aren't under construction, under construction.
"If you have to borrow to accelerate 12 transit projects, and gain the jobs, the economic development and environmental benefits soon, the real issue is your borrowing costs," Zane writes.
"We should be willing to borrow from the federal government, from private entities like pension funds, or from the Chinese government - whoever gives us the most favorable terms. But we need to put ourselves in the best position to negotiate favorable terms; that is why I think the extension of Measure R proposal is a very smart idea."
As the clock is ticking on Villaraigosa's term, which ends in June of next year, there's clearly a lot of work to do to see the Mayor's transit vision become reality in a near-term timeline.  And as if these three ideas weren't enough to pursue, Leon hints that there could be another surprise proposal come our way.
"We're always looking for our next Plan B," the Deputy Mayor concludes.
Stay in touch
Sign up for our free newsletter