Interview
Streetsblog Interview : Howard Krepack
9:49 AM PST on January 7, 2011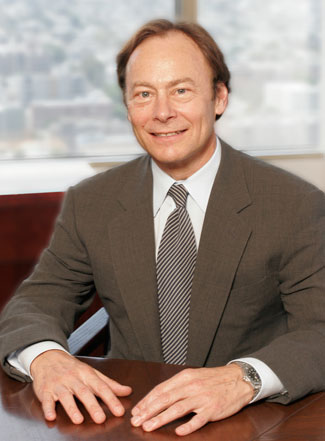 Howard Krepack is a pretty good lawyer.  In over three decades of legal work, he's racked up quite a record inside and outside of the courtroom as a personal injury lawyer regularly winning recognition as one of the Top Lawyers in America and a Super Lawyer.  In short, he's someone you would want on your side if you find yourself wounded in a crash.  You can read all about his legal record on the website for his law firm, Gordon, Edelstein, Krepack, Grant, Felton and Goldstein.
But that's not why we're interviewing him.  In addition to his legal work, he's also an avid cyclist who has invested time and money to improve conditions for cyclists.  His firm's website has an entire section on bicycle advocacy, he's sponsored programs with the Los Angeles County Bicycle Coalition, and has put together handouts and DVD's on bicycle safety.
Take a second or two to explore their bicycle advocacy website to read their advice for cyclists involved in crashes, a list of relevant laws for cyclists and even a legal take on getting doored.
1) You've been cycling on the streets of Los Angeles for quite some time now.  What kind of changes, if any, have you seen for cyclists over the years?
More bike lanes, sharrows (eg. 4th St and Fountain);  'Share the Road' signs.  Bicycle Route signs.   More cyclists riding their bikes for commuting, recreation and errands. Better recognition by motorists of bicyclists presence on urban roads (but still a long way to go).
2) What inspired you to make bicycle advocacy such a large part of your firm's image?  There's a link to bike advocacy right on the front of your website and you're known as supporters of the Bike Coalition and their City of Lights Program.  Is there something about City of Lights that attracted you to that particular program?
I have been an avid rider here in LA for many years.  As the years passed and the streets became more and more crowded with motor vehicles, smog persisted and global warming became a reality, my firm joined me in believing that alternative means of transportation was critical to the future of Los Angeles and it's citizens.  Bicycling is one of those alternative means of transportation.  But in order to make it a reasonable and safer means of transportation in LA we need the necessary infrastructure and community education to make bicycling a viable alternative.
City of Lights supports those people who are dependent on their bicycles for getting to their jobs and earning a living.   At Gordon, Edelstein, Krepack (GEK) a significant portion of our practice is dedicated to representing working men and women who are injured both in and outside the work place.   City of Lights' mission fits well with our desire to  do what we can to help working men and women and their families.
3) As someone who's been working on advocacy issues for years, what's your take on where Los Angeles is right now?  It seems to me that things are getting better, albeit slowly, but I'm interested in the view of someone who's been working on these issues for longer than I've been around.
It has not been easy but things are moving forward.  Local Government is beginning to listen, and realize that getting people out of their cars and on to bicycles can be a good thing on many levels, including health, environment, community and business.  The key is obtaining the "political will" to make the changes and improvements that are needed.
4) Councilman Rosendahl's office and the City Attorney are working on legislation that will make it easier for cyclists to file civil suits against drivers who hit them.  Amongst other things, the law will make it easier for cyclists to recover legal fees in civil cases.  Do you think such changes will make it easier for cyclists to see a measure of justice after a crash?
Yes.  I have read a draft of the proposed legislation and it would  provide a legal remedy that will be helpful to bicyclists in pursuing legitimate claims.  That will especially be the case if attorney fees are recoverable.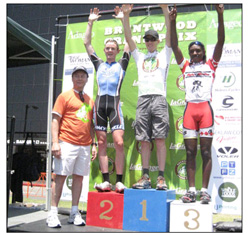 5) Similarly, there's a movement to strengthen the state's hit-and-run laws.  Critics note that if a driver is drunk and hits a cyclist/pedestrian/other driver, the best thing they could do for themselves is run because hit-and-run penalties are so much more relaxed than DUI penalties.  If you could make a change to state law by fiat, would this be an area you focused on, or are there more egregious gaps in state law?
It's a good one to focus on.  Hit and run penalties should be more severe.  Bicyclists and pedestrians are all too often the victims of hit and run drivers.
6) If you had a magic wand and could change one thing about the transportation system in Greater Los Angeles, what would it be?
Construct a comprehensive rail system.     (If I had two waives of the magic wand I would create bike ways and boulevards, separated from motor vehicles, like they have in parts of Europe and are in fact now creating in Long Beach, and other cities in the US.
Stay in touch
Sign up for our free newsletter