Bicycle Boulevards
Two Dozen Upcoming L.A. County Walk/Bike Projects Funded
3:30 PM PST on March 3, 2021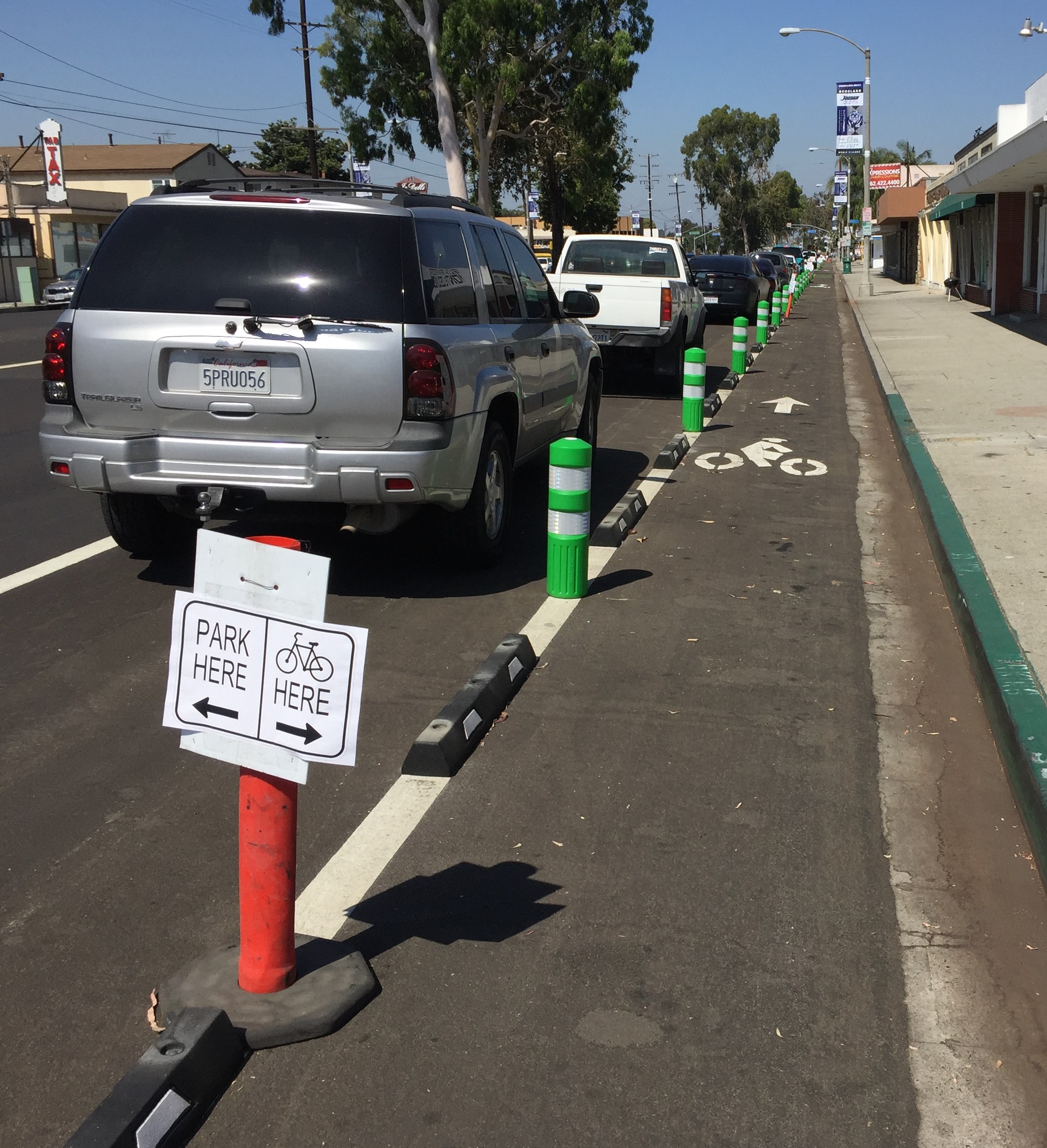 In the last two months, grants have been awarded to just over two dozen planned walk/bike projects in various places throughout L.A. County. In January, Metro approved its first tranche of Measure M sales tax funded Active Transportation grants. In February, the California Transportation Commission (CTC) announced staff recommendations for the 2021 Active Transportation Program grants, though these still need to be approved by the CTC.
Though municipalities - cities and L.A. County - prepare grant applications to seek these funds, many of these projects are still in the planning phase, so they are subject to changes in scope. It's important that the public be aware of these projects and advocate for their implementation. These projects often encounter hurdles, resulting in delays, downgrades, and - in big cities and small ones alike - some projects that fail to sustain public support are canceled.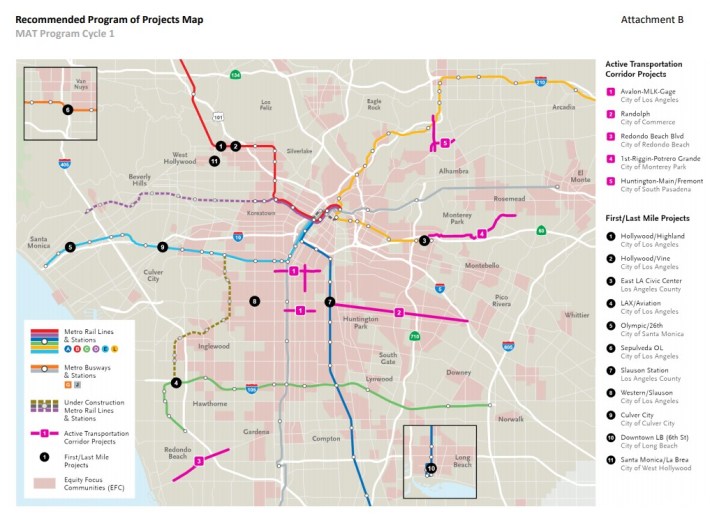 2021 Metro MAT Grants
The Metro board recently approved the first round of grants from a new funding source: Metro ActiveTransport, Transit and First/Last Mile program - called the MAT Program. The money is from the two percent set-aside in Measure M, expected to generate $857 million over 40 years. Metro had initially announced $75 million for this funding cycle, but reduced that to $63.1 million due to COVID-recession reduced sales tax revenue.
In January, Metro approved staff recommendations (staff report, presentation) funding for 16 projects. As with many grants like these, the funding is spread out over the next half a decade - from fiscal year 2021 through 2025. At the time of approval, Streetsblog covered funded San Gabriel Valley MAP projects in depth. Today, Streetsblog shares the full list of projects funded.
The MAP program is broken into two categories: Active Transportation Corridors and First/Last Mile. Projects are listed alphabetically by city/municipality. Many of the descriptions appear somewhat vague and non-committal, likely due to the grants including some planning process that will refine the project scope.
Active Transportation Corridors (total $31.6 million)
First/Last Mile (total $31.5 million)
California ATP Grants
In recent years, the statewide Active Transportation Program has been the biggest funding source for L.A. County walk and bike projects. The program is a victim of its own popularity, consistently receiving many more applications than it is able to fund.
In February, California Transportation Commission staff released their recommendations for which ATP applications to fund. These still need to be approved by the CTC this month. There is also a second round approval process where regional Metropolitan Planning Organizations (MPOs meaning, for L.A. County, SCAG, the Southern California Association of Governments) select additional projects.
L.A. County projects are all from the "Statewide Component" category which totals $241.5 million. There is also a "Small Urban and Rural Component" category which totals $44.2 million. An additional ~$200 million worth of MPO-selected projects are scheduled be awarded this summer and will likely include more L.A. County projects.
L.A. County 2021 ATP Grants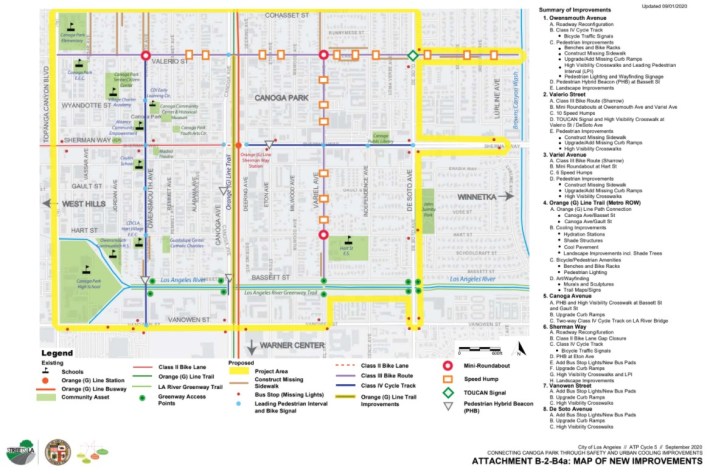 Stay in touch
Sign up for our free newsletter